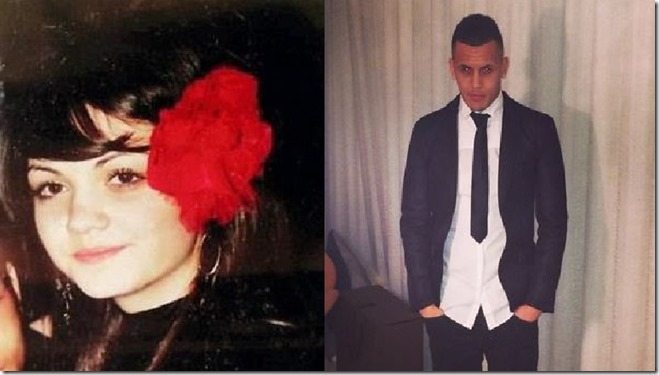 Meet Reah Mansoor, the ex-girlfriend of West Ham midfielder and bad boy, Ravel Morrison. The 21-year-old midfielder has been accused of harassing Miss Mansoor along with two counts of common assault.
Reah's ex, was initially arrested and charged with two counts of common assault after allegedly punching and slapping Miss Mansoor in the early hours of July 27 in Salford. But following the accusations, more charges have been added.
The details get pretty disturbing as reports claim the former Manchester United midfielder threatened to throw acid in the face of his ex-girlfriend and have her killed.The court also heard, for the past four years Ravel harassed Reah to the point of threatening to blow up her house. According to reports the harassment allegation was also added to the charges. The court heard the additional charge of causing his ex-girlfriend fear of violence from him, spanned from January 2010 to 20 July.
A certainly young fella, has shown a lack of maturity in previous incidents, including a 12-month referral order that got him to pay £1,445 in costs and compensation after admitting two counts of witness intimidation. The following year, in 2012, Morrison was involved in controversy after posting a homophobic threat on Twitter.
Reah is 19-years-old and she lives with her mother, 39-year-old Parveen Mansoor –who was also a victim of Ravel during the July 27th incident. According to records, Reah and her mother had been assaulted outside a nightclub in Manchester city centre and at an address on Alexandra Road in Peel Green.
According to her mother's Facebook profile, they reside in Salford and her mother attended stretford high school and lostock graduating in 1980 and also North Trafford College graduating in 2001. We didn't get lucky on Reah, it appears she has vanished from social media and who could blame her!
David Fish QC, representing Mr Morrison, indicated the defendant would plead not guilty to the charges. Morrison, originally from Manchester, was initially remanded in custody last week before being bailed.
His bail conditions are that he lives in Canary Wharf, London, does not contact directly or indirectly the two women complainants, does not go on to the street where they live, and does not enter the Greater Manchester area except for a court appearance, to see his lawyers or to visit for a West Ham game in the area and to return to London immediately after the match.
Do you think Ravel will focus on his game now?
Find him on Twitter here.