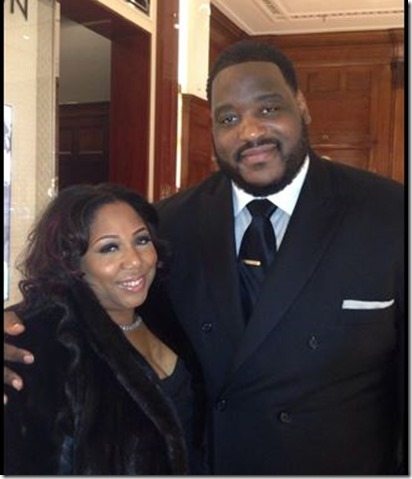 Meet Nicole Woody, the lovely wife of former New York Jets offensive lineman now working as an ESPN analyst, Damien Woody. Her man is well remembered by fans; the former offensive lineman played for the New England Patriots and the Detroit Lions. The Virginia native won two Super Bowl rings with the Patriots.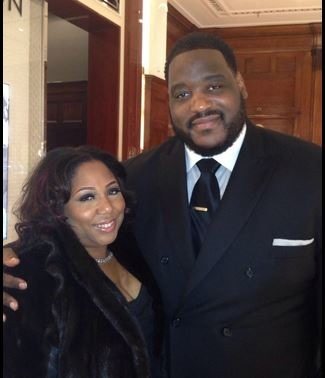 Nicole has been happily married to Damien for the past 14 years! As we can see from the pictures they were high school sweethearts. During interviews the champ, has talked about his lovely wife revealing something is not really a secret to most players. He has said Nicole  has been his "rock"
Nicole has pretty much been through everything an NFL wife can go through, she's been there through good times and bad times — two Super Bowl championships, moving to different cities when her man was traded, supporting his decision to retire from the NFL and become a commentator for ESPN, taking care of the kids; definitely not an easy job.
Nicole and her hubby are the proud parents of seven children (all pictured below) Kamille, Jalynn, Alexandra, Domonique, Deuce, and Dontrell.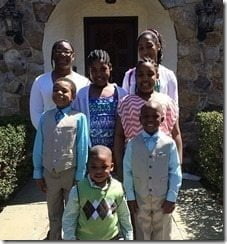 Nicole  is very involved in the community. The two founded a charity, PROS (People Reaching Out To Someone) and celebrated the holiday this year by ripping the runway at the 'Tear Up the Pierre event" at The Pierre Hotel in New York City.
Nicole is the kind of woman who appreciates the little things, on an article dedicated for Valentines day, her husband revealed her favorite Valentine's Day gifts through the years has been the time he took care of the kids all day so she could meet her girlfriends for lunch, have a glass of wine, and go get her hair and nails done. She considers that being spoiled and what woman wouldn't right! Specially after having seven kids. Nicole has also been spoiled in other ways, her man gave her a Bentley back in 2009; he wanted something that would make her feel glamorous and it did but just a few months later she sold it because it was just impractical for the family.
Once he retired back in 2011 Damien definitely had more time to make her feel like a queen, he says
I try to find ways to make Nicole feel special on a regular basis — whether it's hanging with the kids so she can have some "me time," or our weekly date night on Fridays when we leave the kids at home and have a civilized dinner like grownups or catch a movie.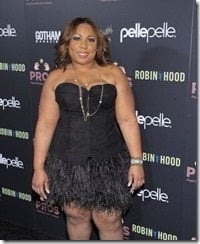 Another goal of her man was to "get physical" meaning to get healthier. In 2012 he said he wanted to loose 100 pounds and it was perfect as a couple activity because Nicole had just given birth to their seven child so fitness was a focus for her, too. Now a days her man in weighting in at 388 pounds! But it seems his overdue goal will finally get a chance as he enter the "Biggest Looser." Nicole's man has always been a big fella, during his pro career his weight was 330 pounds –but getting in better shape for your family is never wrong.
One again, Nicole is a big part of this new change with her hubby telling People, "but my wife was like, 'Listen, go handle your business. I'd rather lose you for a few months than something happen down the road.' So here I am."
Are you excited for this season of NBC's "The Biggest Loser" featuring Mendham's Damien Woody? We certainly are! You can find him on Twitter here and on Instagram here and see more photos of Nicole and the rest of their lovely family.