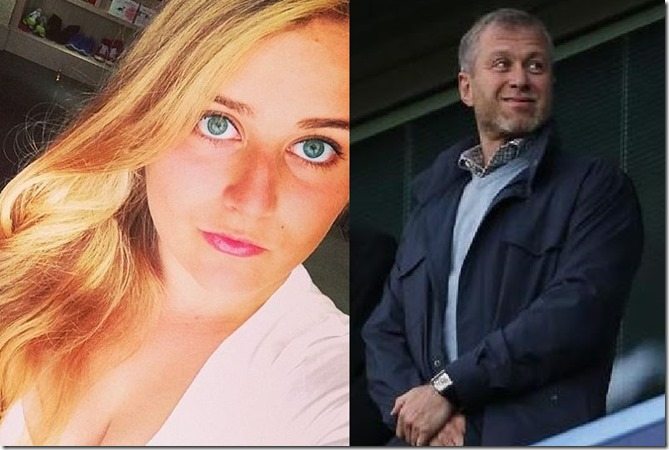 Meet 19-year-old Sofia Abramovich, the daughter of Chelsea FC owner Roman Abramovich and second wife, Irina Vyacheslavovna Malandina and her father is worth £8.6billion; lets just say it would be ludacris to compare what most working class humans consider normal to what this wealthy gal is used to; but we are actually surprised to know just how down to earth the chick is!
The daughter of the 50th richest man in the world  is getting some media attention after posting images that show –for the shock of some –a unique peek into the world of the Chelsea FC owner and his family. The DailyMail even reports rather than bragging about her family's wealth, down-to-earth Sofia prefers posts about baking, horses and her friends; actual/normal 19-year-old things to do.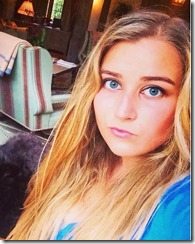 Sofia's parents were married in 1991; a year later after his divorce from first wife Olga Yurevna Lysova, with whom he had been married since 1987. She is the third of the couple's five children; Ilya, Arina, Sofia, Arkadiy and Anna. Her father divorced Irian –a Russian stewardess –in 2007. Sofia's brother Arkadiy is the founder and owner of ARA Capital.
Sofia has also two half-siblings from her father's relationships with Dasha Zhukova; brother Aaron Alexander, and sister, Leah Lou.
Sofia who is an equestrian has represented her country; Earlier this summer, Sofia impressed the crowds at the Longines Global Champions Tour at Horse Guards Parade in London; she represented Russia the show-jumping event of the competition with her horses; Zovidius R, which she calls Bugsy on her Instagram, and chestnut-coloured Rainbow.
Sofia's father was orphaned as a child and dropped out of college, then made his fortune in a series of controversial oil export deals in the early 1990s. He teamed up with billionaire Boris Berezovsky to take over oil producer Sibneft at a fraction of its market value. He sold his stake in Russian Aluminum to Deripaska, and a 73% stake in Sibneft to gas titan Gazprom for $13 billion in 2005.
For 12 years, he and his companies invested $2.5 billion in the region. He owns the U.K.'s Chelsea soccer team. He also owns the world's largest yacht, the 533-foot Eclipse, which cost him $400 million in 2010. He has a 377-foot ice boat, the Luna, a Boeing 767 and homes in London, France, St. Barts, Colorado and Los Angeles. His large art collection includes a collection of 40 paintings by Ilya Kabakov, the most expensive living Russian artist, which he bought from U.S. collector John L. Stewart in January 2013.
Sofia is believed to be residing with her mother, Irina on an £18million West Sussex estate.
You can find the lovely blonde on Facebook here since apparently she has vanished of Twitter.