Sofie Nelson
Sofie Nelson is the wife of Danish footballer, Daniel Agger. It is a sad day for her hubby's fans, after learning the 31-year-old who captained the Denmark national team and played for Liverpool, has announced his retirement from football.
Her hubby was born, Daniel Munthe Agger on 12 December 1984 in Hvidovre, Denmark.
Agger moved to Liverpool in 2006 at age 21, at the time signing the highest fee paid by Liverpool for a defender. He played 232 times for the club, making 175 Premier League appearances for Liverpool and winning the Carling Cup in 2012.
Agger had been signed up to the Brondby academy by the time he was 12 years old and became a member of Denmark's national team in 2005, before playing in the English Premier League. He had previously represented his country at U-20 and U-21 levels, and scored some memorable long-distance goals.  He was named Danish Football Player of the Year in 2007 and 2012.
He returned to his initial club Brondby in 2014, after nine years at Liverpool, surprising many. In his two spells with Brondby, Agger won a league title and domestic cup, and was twice named as Denmark's Player of the Year. He won 71 caps for his country, and is actually his country's 24th highest goalscorer with 12.
Like many players, Agger didn't scape getting hurt A series of injuries has hampered his progress back in Denmark.  Agger announced his retirement on Twitter and is believed his injuries have surely played a part in his decision, although he did not gave a specific reason for his retirement.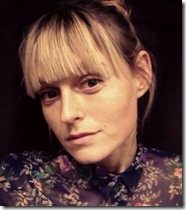 Sofie Nelson Munthe Agger was born March 18th, 1986. She and Daniel Agger had been dating for years before they tied the knot. The long time couple walked the isle in 2010 in their native Denmark. The couple wore matching white outfits for the wedding, which was followed by a reception at the Nimb Hotel in Copenhagen.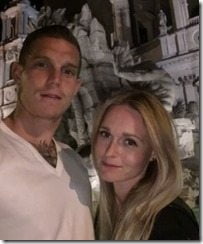 Sofie Nelson and her famous hubby have two children together, sons, Jamie and Mason Agger. The couple welcomed their first child before getting married. Sofie Nelson gave birth to their first son Jamie, on May 10th, 2009. They became second time parents in November, 2012.
According to her Facebook page, the mom of two is originally from Copenhagen, Denmark. She attended Stanford and Denison University and is an interior designer.
Sofie Nelson runs her own business called, "Another Space" where she offers professional help, guiding services and interior design solutions.
You can find her as Sofie Munthe on Twitter here, Instagram here.