Bridget Cullen
Meet Bridget Cullen, this beautiful NHL WAG is the lovely wife of Matt Cullen, the NHL center player with the Pittsburgh Penguins, he also played for the Florida Panthers, NY Rangers, Ottawa Senators, Minnesota Wild and the Nashville Predators.
Bridget Cullen's husband was born in Virginia to Terry Cullen a high school ice hockey coach and Nancy Cullen who also had three more children, national diving champion daughter Annie, and sons Braehead Clan player Joe Cullen and Mark who is a center ice hockey player with Dresdner Eislöwen of the DEL2.
Cullen attended at Moorhead High School and St. Cloud State University for a couple of years before he was drafted by the Mighty Ducks of Anaheim in the second round (35th overall) in the 1996 NHL Draft. He then joined the Florida Panthers and the Carolina Hurricanes with whom he won the Stanley Cup in 2006, the season after that he joined the New York Rangers before returning to Carolina for the 2007-08 season.
Cullen signed a deal with the Senators in 2009 and then with the Minnesota Wild in 2010, in 2013 joined the Nashville Predators and signed a 1-year-deal with the Penguins in August, 2015.
Ready to find out about Matt Cullen's Bridget?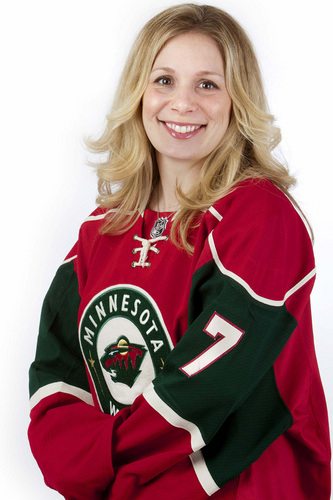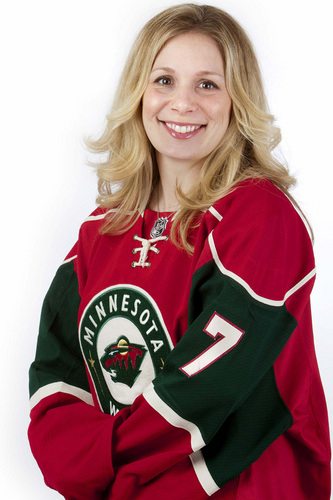 39-year-old Bridget Cullen was born Bridget Deann Dilbeck in September, 1977 to Renae Alma Setter, 62, of Moorhead, MN. Bridget has one older sister Nicole and two younger sister Cassie, 30, and Melissa, 20.
These love birds' story began back in the 90's when they met at a chemistry class at Moorhead High School where Bridget was a star basketball player, they started dating but split up after high school when Matt moved to Cali and she studied in Illinois for a master's degree in nonprofit administration. They rekindled the romance after they met again at a friend's wedding and walked down the aisle for communion.
"We were sitting in two completely different places, and the way the lines were moving to go to Communion, it was like something in a storybook," she says. "My line was so slow and his was so fast, and all of a sudden … we were walking down the aisle together."

"At that point, Matt nudged me and though I tried to avoid his glance, it was futile, I knew then that I'd always love him."
Matt Cullen and Bridget Dilbeck got married on June 10, 2004 in Clay County, MN. She gave birth to their first child Brooks in 2007, three years later Wyatt came and a year after that the youngest Joey was born.
Bridget helps Matt with their charity called Cullen Children's Foundation aka Cully's Kids which they founded in 2003 it was created to raise support for children's health care needs in their fight with cancer.