Chanel Iman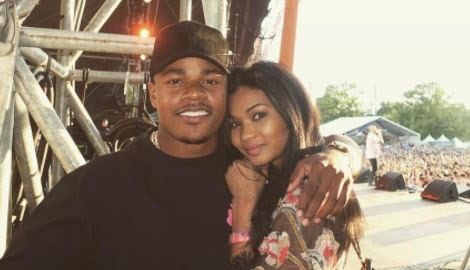 Chanel Iman is the supermodel and actress, currently in a relationship with NFL player, Sterling Shepard. The two began dating earlier this year and make for one of the hottest NFL couples out there.
Her NFL stud was born Sterling Clay Shepard on February 10, 1993. The Oklahoma native played football, basketball and ran track in high school. He was selected to be a part of the Under Armour All-American Game.
His late father Derrick Shepard also played collegiate football at Oklahoma. Derrick played in the NFL from 1987 to 1991. He passed away when Sterling was six years old.
Shepard went onto play his college ball for the University of Oklahoma. He finished his collegiate career with 233 receptions, close to 3,500 yards and 26 touchdowns.
The Giants selected Shepard with the No. 40 overall pick in the second round of the 2016 NFL draft out of Oklahoma.
Shepard responded with a solid rookie campaign, accumulating 65 receptions for 683 yards and eight touchdowns.
The 24-year-old was wide receiver had to be carted off the field during practice Wednesday with an ankle injury. Luckily for Shepard he has the stunning Chanel Iman by his side.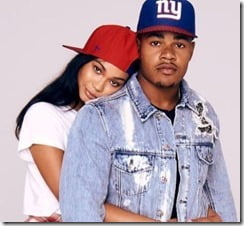 The lovebirds began dating late last year and have been going strong ever since. The two spent New Year's eve together.
Iman was born Chanel Iman Robinson. The 26-year-old is part Korean, part African. The exotic beauty is a veteran of the modeling world.
Born in Atlanta on December 1, 1990, Iman was raised in Los Angeles and started modeling with Ford Models as a child model at age 12. She attended Fairfax High School in Los Angeles
In 2006 she won third place in Ford's Supermodel of the World contest. Chanel who literally grew up within the industry, has walked runways for Max Mara, Versace, and Yves Saint Laurent. The showstopper has also worked for designers like Balenciaga and Stella McCartney.
She has walked in the 2009, 2010 and 2011 Victoria's Secret Fashion Show. In 2010, she became a Victoria's Secret Angel and has appeared in several of the company's campaigns. She is currently signed with IMG.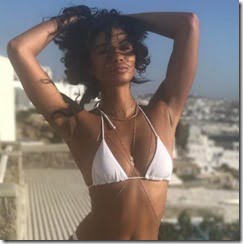 Chanel has also showed interest in other ventures including acting. Earlier this year she starred in a new comedy, Mad Families –in which she co-starred alongside Charlie Sheen and fellow model, Charlotte McKinney. She previously
starred in 2015's Dope. Chanel Iman can also be seen in The Weeknd's music video for Can't Feel My Face –as well as other music videos for artists such as Beyonce and Usher.
Back in 2010 she also opened a clothing store called, The Red Bag in LA's Culver City neighborhood. She also has her own website.
On the romantic side, she's been linked to a couple of fellas. She entered into a relationship with rapper A$AP Rocky in 2013. Following their breakup she began dating NBA star Jordan Clarkson.
With over one million followers on social media, Chanel is definitely one of the most popular models out there.
Thoughts on the hot couple?
Check her out on Instagram here.