Stina Rosengren
Stina Rosengren is the girlfriend of Mantas Armalis the equally pretty Lithuanian NHL player who besides being a model is the new goaltender with the San Jose Sharks. Keep reading to know there is about Mantas' girl Stina Rosengren
Stina Rosengren's beau Manta Armalis was born September 3, 1992 in Plunge, Lithuania to professional Orienteers parents who relocated to Sweden when Mantas was a four-months-old. His younger brother Julius, 18, is also an ice hockey goaltender.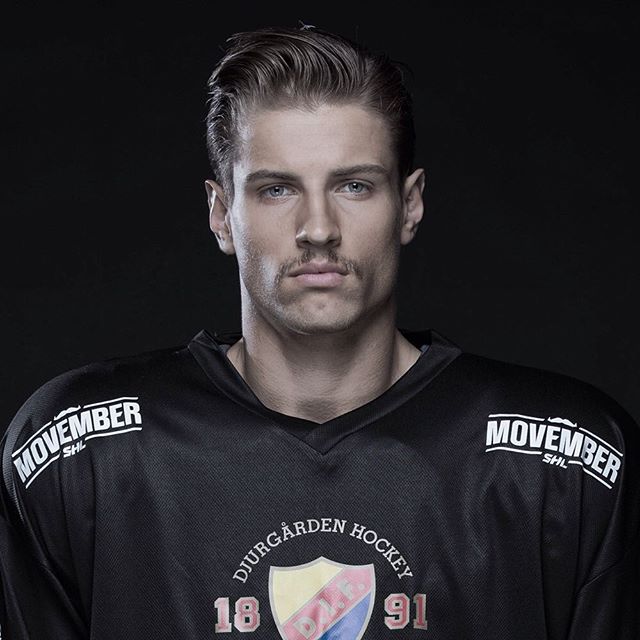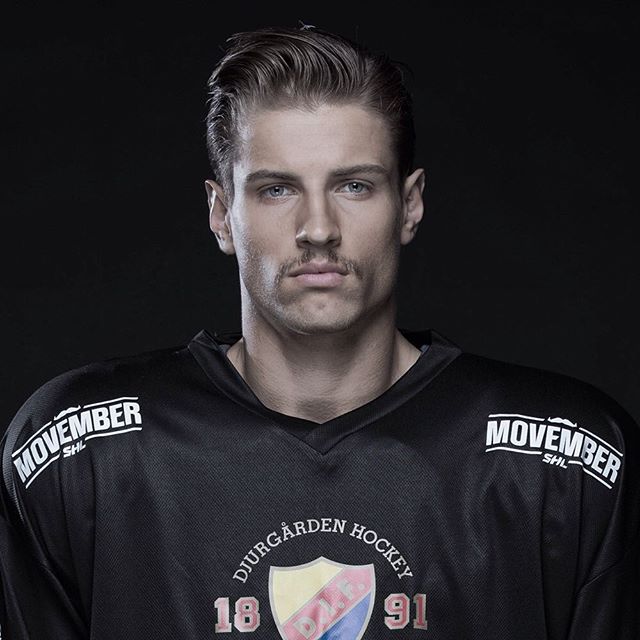 Mantas started playing hockey in 2007 with the under-16 squad of Djurgarden, moving to the junior J18 and J20 teams of Mora IK the following season. He joined the Junior Lithuanian National Ice Hockey Team in 2008 and was a part of the team that represented Lithuania at the 2008, 2009 WJC18 D1, at 2010 WJC20 D1.
He was temporarily loaned to the Division 1C Club Soderhamn/ Ljusne during the 2011- 2012 season and the 2012- 2013 season on a loan to Trantas AIF, around that same time he played with the senior Lithuanian National Ice Hockey Team that played at the 2010 WJC D1 and again in 2012, the same year he was named the Best Goalkeeper of the Tournament at the 2012 IIHF Ice Hockey U20 World Championship Division II Group A, was named Lithuania's Top Player and helped his country conquered the silver medal; in 2014, when Lithuania won the bronze, Mantas was once again named as Lithuania's Top Player.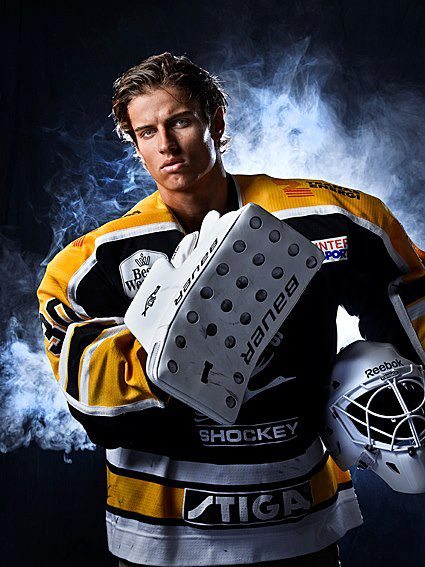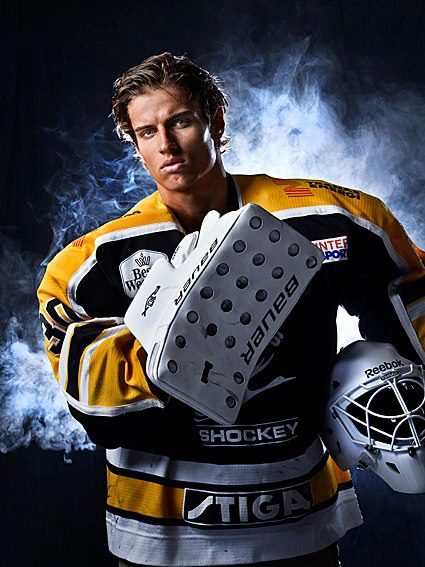 Armalis was named the tournament's Best Goaltender at the 2015 World Division 1 B Championship where Lithuania took the bronze medal home. On April 12, 2016 the San Jose Sharks announced they signed Mantas Armalis.
"Mantas had a number of NHL suitors and we are excited that he chose San Jose. " said Wilson. "We've been following his progression up the ranks in Sweden over the last few seasons and he has consistently performed at every level. He has a history of playing above his age group internationally, and we're looking forward to him joining our organization."
Media went mad about Mantas, several referred to him as the Zoolander of the NHL, he could bring his "blue steel" and abs to a complete new level in the NHL, but don't get too excited Mantas who is a professional fashion model represented by Stockholmsgruppen, L.A Models, NYMM. and that participated in various Versace runways shows during Milan Fashion week is not single. His girlfriend is this lovely NHL Wag named Stina Rosengren.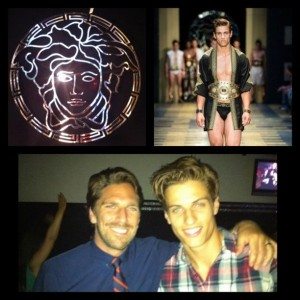 Like her famous boyfriend Stina Rosengren is a stunner, and could easily be the new Therese and Henrik Lundqvist NHL's Sexiest Couple.
Is no surprise, with a body and a face like hers she could be a model and as a matter of fact Stina Rosengren is a professional model.
5'6″ Stina Rosengren, was born in Tranas, Sweden, she is currently a student at the Stockholms University, she also works in the support and finance department for the web-related IT services company Crossnet. Stina and Mantas have been dating since July 1, 2013.
You can find Stina Rosengren on Instagram here