Arial Neville
Arial Neville is the lovely wife of Indiana sprinter and Olympic gold medalist, David Neville, who will be making his debut on reality TV in the new Fox show, American Grit.
Arial Neville's husband was born June 1, 1984 in Merrillville, Indiana. He is a graduate from Indiana University track & field, David earned six Big Ten titles and five All-American recognitions before going pro his junior year. Despite bypassing his senior season at IU to sign a professional contract with Team Nike, Neville completed his undergraduate work and earned a degree in Music Education from the Jacobs School of Music at Indiana in 2007.
David comes from a line of track and field athletes with his father and grandfather both running track in their youth. David began running track in the 7th grade at Clifford Pierce Middle School. Though, he did not run the 400m until his senior year of high school in 2002. David still holds the Indiana state record of 46.99 in the 400-meter dash, set in the 2002 state meet.
He emerged as a top international sprinter. As a first time Olympian, he brought home two medals from Beijing. In the 400m final, David dove across the finish line to win bronze with a time of 44.80.
Two days later, David ran third leg and helped the U.S. team take gold and set an Olympic record time of 2:55.39 in the 4x400m relay final.
Neville worked as a personal trainer and gave individual lessons to area prep athletes. Neville was a certified fitness trainer and a member of International Sports Sciences Association.
In 2014, David was named the new head coach for the Taylor University Men's and Women's Track and Field programs. Neville retired from the professional circuit.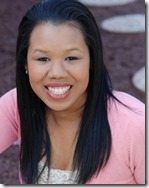 According to her Facebook, she is also an Indiana native who attended Merrillville Senior High School. Arial Neville studied Theater and Drama at the Indiana University (Bloomington) graduating in the 2006 class.
Arial and David have been married since August 11, 2007. She is the mother of the couple's daughter Acaia, born in 2013.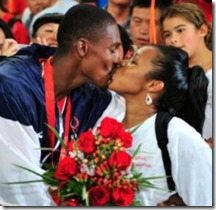 According to her LinkedIn, Arial Neville 32, worked as a residential assistant at Indiana university. She was a bartender and host at Buffalo Wings and has been a personal assistant and homemaker since 2008.
The show, 16 men and women will be pushed beyond their limits. American Grit premieres Tursday at 9 on Fox 59.