Sydney Kaplan
Sydney Kaplan is the gorgeous girlfriend of NHL player, Nate Thompson. The two began dating earlier this year, meet Miss Kaplan below.
Sydney's NHL stud played four seasons in the Western Hockey League and American Hockey League before making his NHL debut. Born Nate Scott Thompson on October 5, 1984; the Alaska native was drafted 183rd overall by the Boston Bruins in 2003.
The NHL center won a bronze medal with the U.S. national team at the 2013 Ice Hockey World Championships.
Thompson was signed to a two-year, $3.3-million deal on the first day of National Hockey League free agency.
Though he has kept a solid player with teams that include the Anaheim Ducks, Boston Bruins, New York Islanders, Tampa Bay Lightning and currently the Ottawa Senators –Sydney's beau doesn't have the best reputation when it comes to women.
In 2013 he wedded Cristin Moira Stuart but only two years later he filed for divorce. At the time Cristin was six-months pregnant with their first child, son Teague Thompson. This April he was romantically linked to TV host, Christina El Moussa. The relationship didn't last.
Just a few weeks after he and El Moussa ended their short lived romance, he and Sydney Kaplan rekindled their relationship.
Sydney Kaplan is a Pilates instructor who appeared next to Thompson at last year's ESPY'S.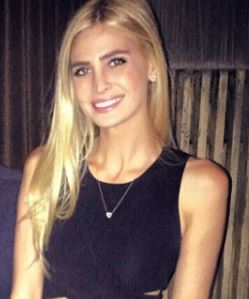 Sydney Kaplan has an enviable figure, result of years as a Certified Pilates Instructor. She has a younger sister named, Alexandra Marissa Kaplan –whom she is very close to. She has another sister named, Jessica Kaplan. Her mother, Michele Kaplan is a cancer survivor.
From her social media we get that the statuesque blonde hails from California. She actually lists Beverly Hills as her neighborhood.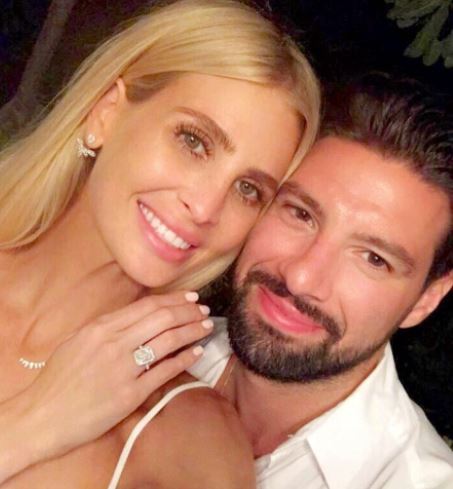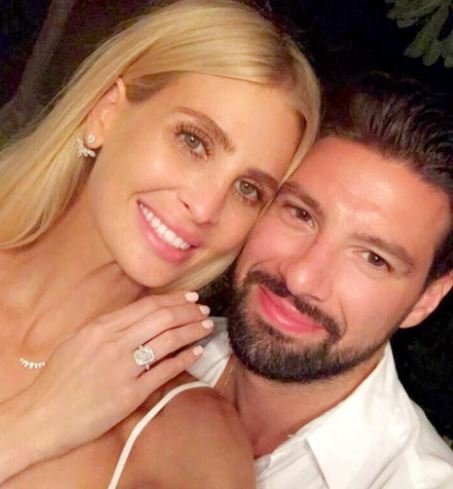 She is a graduate from Campbell Hall School.  Sydney Kaplan currently works at Tower Cancer Research Foundation in Beverly Hills. Miss Kaplan is also an animal lover and owns two adorable dogs.
Did we mention these two are currently engages? Yep! It appears Thompson popped the big question to Kaplan in Early August. Congrats to the happy couple!
Check out the very lovely Sydney Kaplan soon to be Mrs. Thompson on Instagram here.