Samantha Kumiko & Tawny Jordan
Samantha Kumiko & Tawny Jordan are two of the four stunning models chosen to flaunt their perfect figures during the McGregor and Floyd Mayweather bout–going down August, 26th.
Let's start with the curvy Samantha Kumiko. The 25-year-old brunette is a double threat as a model and certified nurse. Her birthday is May 3rd.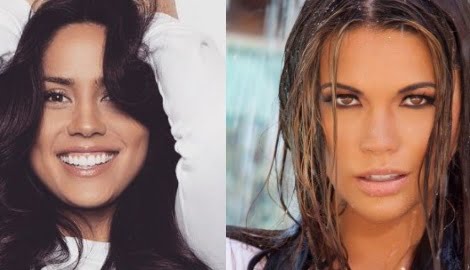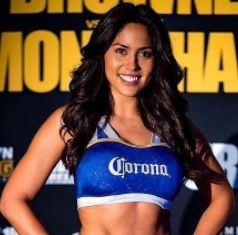 This is not her first time walking the ring. She worked Paulie Malignaggi's fight against Adrien Broner in 2013. She also worked the Austin Trout versus Miguel Cotto. With a few years working in the industry she is a known face and a fan favorite by now.
The 5'5″ model holds a BSN in from DeSales University. Check her out on Instagram here.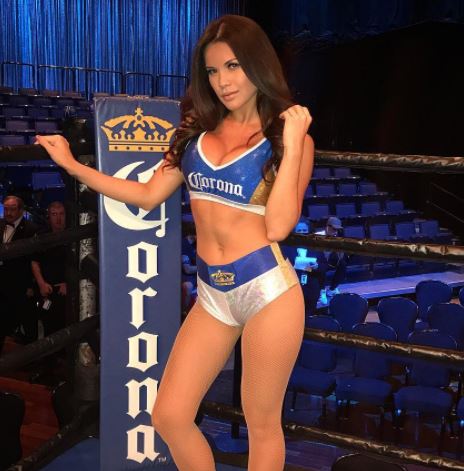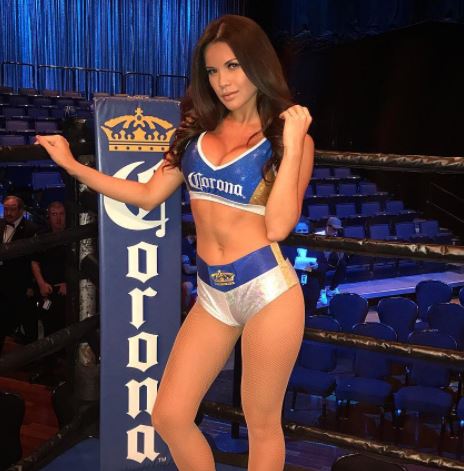 Tawny Jordan like Kumiko has also been in the ring before. She was born January 2, 1992. Miss Jordan is an Illinois native whose father is Ralph Ring and mother is, Solyne Tolentino.
Tawny Jordan Ring attended Richwoods High School graduating in 2010. The 25-year-old is currently based in Las Vegas and has worked as a Corona Girl in previous promotions. Tawny began her modeling career while being a college student at Illinois Central College. A photographer approached her for a photoshoot and her career as model began.
Since then she has worked with a number of brands including Pink Lipstick Lingerie and Maria Del Carmen. The model keeps busy traveling the world for work and she hopes to branch into other entertainment-industry fields, including television.
Known for her steamy snaps she has gained over half a million followers on social media. Last year she competed in a summer-long national bikini contest, landing fourth place.
Find the bombshell on Instagram here.
If the fight lasts through the planned 12 rounds, each model will walk the ring three times.