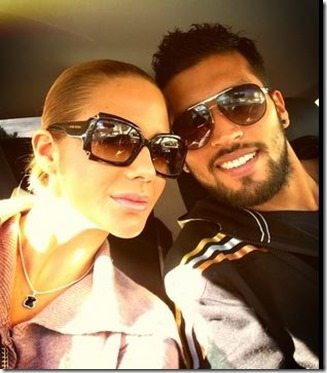 Meet TV host and business woman Tamara Gorro, she is also the wife of 27-year-old Argentine footballer, Ezequiel Garay.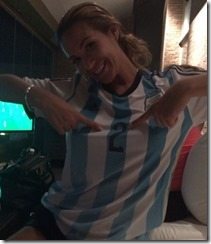 her man plays as central defender for Argentina and he plays his club football in Portugal for SL Benfica. Ezequiel Garay. The likes of Manchester United, Bayern Munich and Zenit St. Petersburg have all been linked with moves for the defender. That's probably because he's amaze-! Nothing gets past him and this fella loves a good tackle, block or interception. Argentina will be facing African hot shots, Nigeria, tonight and Garay will be hoping to have an impact as Argentina attempts to finish top of their group.
The model and entertainment personality is actually from Spain, she was born on January 18, 1987 in Segovia, Castilla y León, Spain. She has many credits under her name including 2008 "Yo estuve alli" 2010 "Resistire Vale? 2011 "Survivors" 2011 "La noria" 2011 "Vuelveme Loca"
2012 "Que Tiempo Tan Feliz" and 2013 "Mira Quien Salta" All TV series. Tamara left Madrid for love, she has been married to Garay for the past two years.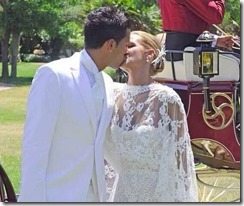 She became famous for a popular reality TV show, and since then has continued to be successful. Now she has made ​​a break to live in Lisbon in a new show called "Por Todos" or "For All"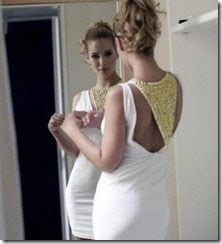 As we can see she has a fantastic figure that she flaunts when in vacation with her hubby or photo-shoots. The gorgeous Tamara writes a blog named "El Gorro de Tamara" or Tamara's Cap. She is extremely popular at the moment because she was able to provide insight into how her husband was living prior to the World Cup debut which many of the football loving fans of Argentina wanted to know.
Another reason why she has become extremely popular and which will likely lead to future endorsement opportunities is her selection to the WAGS 2014FIFA World Cup team. The Argentinian bombshell is on the team along with other beautiful women such as Irina Shayk, Shakira, and Fanny Neguesha and this particular team has become one of the most browsed teams during the early stages of the football World Cup.
Her man is considered one of the best footballers in the world but at the moment she is arguably as well known as him because of her being selected to the FIFA 2014 WAGS football team and she is not even present at the tournament.
The couple owns a clothing firm named GOGGA. What a couple!
Fin Tamara on Twitter here and on Instagram here.