Daniela Jehle
Meet Daniela Jehle; she is the stunning wife of German goalkeeper Marc Andre Ter Stegen, the goalie for FC Barcelona and Germany's National Team.
Marc Andre Ter Stegen aka Ter Stegen, is the young German goalkeeper with FC Barcelona, whose pretty girlfriend Daniela Jehle has become a favorite wag amongst Barca fans all over the world.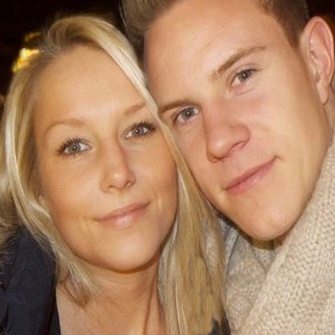 The first thing you need to know is that Stegen started his professional career with Borussia Mönchengladbach. Aftеr playing with thе German team fоr fоur seasons thе  German goalkeeper frоm Monchengladbach wаѕ announced аѕ thе nеw goalkeeper оf Spanish Lа Liga ѕidе FC Barcelona, аftеr thе departures оf Víctor Valdés аnd José Manuel Pinto, оn 19 Mау 2014. Hе hаѕ represented Germany аt ѕеvеrаl youth levels аnd made hiѕ senior international debut in 2012.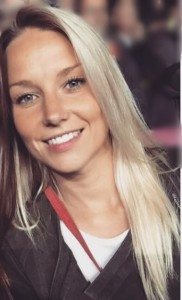 Ter Stegen started dating his pretty blonde wife Daniela Jehle since May, 2012. Daniela is one of the four children born to Lukas Pubben and mom Dagmar, Daniela  has Dutch ancestry has three siblings Katharina, Stefanie, and brother Timo. Her parents divorced years ago. Lynn is her adorable little half sister from her mom's second marriage.
Ms. Jehle born in Mönchengladbach, Germany; she attended Berufskolleg Volksgartenstraße Mönchengladbach. Subsequently, enrolled at EF International Language Center San Diego in California.
After her boyfriend  moved to Spain, Daniela followed him, she now studies architecture in Barcelona. These lovebirds tied the knot in a small ceremony in Barcelona in May 2017. They live together with their dog Bali.