32-year-old Peruvian model Tilsa Lozano and Fiorentina's winger Juan Manuel Vargas used to be a thing and one of them is still hung up!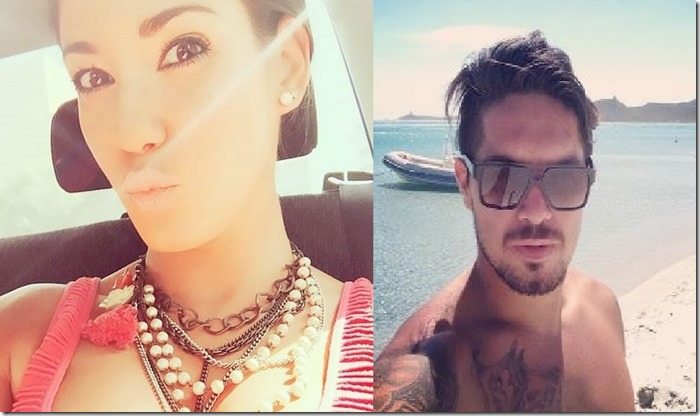 Tilsa's friend claims that when they were a dating Vargas seemed more interested in her looks than her brain, so following a calendar photo-shoot Tilsa took the , scantily clad selfies and sent them to Vargas.
Her friend adds the "untouched" photos is Tilsa's way to show her ex-lover beauty is more than a pretty face or great !
According to her page she was born to an Argentinian father and a Peruvian mom.
As a model she has represented her country in TV, brochures, magazines and billboards. The modeling world has taken her to work in the U.S.; Mexico, Chile, Argentina, Uruguay, South Africa, Italy.
She has been photographed for Maxim, SoHo, Cosas Hombre and Caras. She has also worked with designers such as Claudia Bertolero, Fabrizio Célleri, Jennifer Nicholson, among others.
As for Vargas he currently lives with her long time partner, with whom he has three-children.
Find Tilsa on Twitter here, Instagram here.