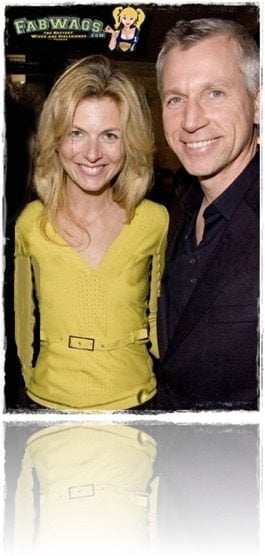 Tina Pardew must be feeling pretty angry at her hubby Newscastle United manager Alan Pardew after he was slammed with a seven-game suspension after he admitted of head-butting Hull's player David Meyler.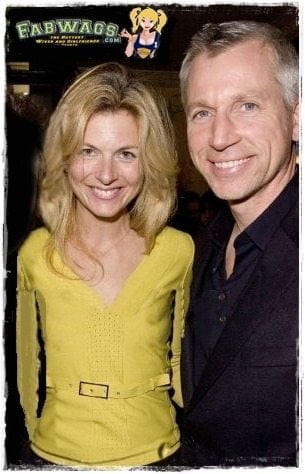 52-year-old Alan Pardew a former player who shine as a midfielder with teams like Reading, Charlton Athletic, Crystal Palace and Whyteleafe began his career as manager in 1999 with his former team Reading, he then directed West Ham and his dear Charlton Athletic until 2008, in 2009 he was named manager with Southampton and replaced Chris Hughton at Newscastle United.
Although Pardew is a renowned manager he is no stranger to controversy, but we won't be discussing that, we'd rather talk about Pardew's utterly gorgeous wife Tina.
Tina as we all know is Swedish, her own hubby said she was born in Sweden, he mentioned when Arsene Wenger said he was being xenophobic for his comment on how Arsenal could use more British players on their team.
A couple of years ago rumors about the alleged affair Alan had with some singer from Liverpool named Natalie Reeves and also with Eggert Magnusson's wife not just cause his departure from West Ham, but it was also rumored that Tina who had been suffering from depression made suicide threats, Let me be clear that we are not saying that this really happened, these are just rumors.
What did happened it Tina Pardew walking over the Sage Gateshead roof in aid of the Northern Head and Neck Cancer Fund.
"I have a bit of a fear of heights to be honest and have goosebumps, but am very excited about getting up there. Alan has been sending me messages asking if I am nervous, but I am usually quite a brave person."
Tina got involved with Evelyn Weightman's cancer charity after they became friends through walking their dogs, Evelyn got started in the charity after her husband John was diagnosed with an aggressive form of mouth cancer, John passed away in July, 2013.
Tina is the proud momma of two beautiful girls, who reprehended their father after his foul-mouthed rant at Manchester City manager Manuel Pellegrini, these beautiful girls persuaded him to do some good in and for the community..
"There are a couples of things I would like to do outside my work hours in the local community. I have heard from John Carver there are a couple of Boys' Clubs struggling and I am going to do something with a housing association in Walker.

"That will be my penance to my two girls, who are a little bit miffed about my behavior. They were very, very shocked. We don't have a swear jar at home. I will just say my two daughters made it clear to me, 'Daddy. Not appropriate, Daddy'."