Center position Roy Denzil Hibbert! He sure loves the ladies and the ladies love some Roy! But apparently the 26 year old pro baller is single! How is that possible! How is it that a guy that tall (7 ft 2 in), handsome, chocolate skin, nice smile, successful NBA player for the Indiana Pacers can be single and goes inadvertently! Ok, let's not get carried away here, he might not be your average prince charming but he sure is quite the catch!
Hibbert developed himself into a first-round draft pick out of Georgetown. This guy knows what hard work is all about, he absolutely loves to hit the gym and lifts up to 540 pounds! He even created a program; with NBA All-Star Center Roy Hibbert"s Go Pro Workout, you gain access to the real strength and conditioning training regimen used by one of the best centers in the NBA! Want to give it a try??
Roy seems to be the kind to indulge everybody around while at a night out with friends and comedian Chelsea Peretti, they wrote about him
So yeah, Roy Hibbert seems like a pretty chill bro who's down to get his nose broken and then go out to party with some comedians.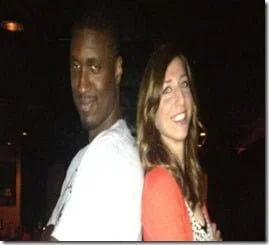 Could comedian and writer Chelsea be interested?? Or are they just good friends?? What about artistic gymnast Kayla Maroney?  The case is that Roy has great talent, great determination and apparently great sense of humor! Last summer  Hibbert became arguably the tallest person to ever star in a Gangnam Style video! And is also big fan of the karaoke. He often tweets about politics, making wry observations.
Well he might not be dating anyone right or is that what he is trying to make us think?? Well the tallest player in the Eastern Conference might not be dating but he is sure obsessed! It might not be about a girl but this part he hasn"t been able to keep from the public eye. Players Roy Hibbert and LeBron James are blatantly obsessed with each other. Have you seen when LeBron has the ball, Hibbert often ignores his own man to better focus on James!
But the question remains is Roy Hibbert single, dating, engaged or married? no, yes, yes and not yet.
So OK, Hibbert is definitely not single, he had a girlfriend, his college girlfriend Valerie Cooke to whom he is currently engaged to.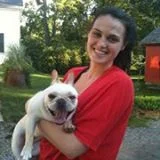 25-year-old Valerie K. Cooke was born on July 16, 1987 in Connecticut, she attended at Georgetown Prep in Maryland, it was there that she met and began to date Hibbert. Ms. Cooke graduated with a BS in Business and Marketing in 2009, she is currently working as Project Manager at Blue Flame, LLC.
The couple got engaged last year and will get married in Carmel, Indiana on August 31st, 2013. check Hibbert and Valerie"s wedding registry here
We couldn't find any record that Valerie and Roy eventually got married, if there was a Roy Hibbert and Valerie Cooke wedding they did an splendid job in keeping it private.
Find Hibbert"s girlfriend Valerie Cooke on Google+  here
You can follow him on twitter here.