Veronica Sierras
Veronica Sierras is the lovely wife of Spain international soccer player, Juanfran Torres. Her husband was born Juan Francisco Torres Belen but is widely known as Juanfran, he currently plays for Atletico Madrid. Her husband is considered one of the team's best players.
The defender/right back was born on January 9, 1985 in Crevillent, Spain.
Juanfran Torres started his footballing career at Real Madrid's B team in 2003. In 2004 he made his debut for the senior team, however after making only six appearances in 2005 he was sent out on loan to Espanyol and later signed to Osasuna in 2006 for 10€ million.
The 31-year-old right back made a name for himself at Osasuna, making 148 appearances and being a very important piece in the Navarrese club.
In 2011 Juanfran signed for Atlético de Madrid for around four million euros where he has gained a foothold in the right back position. With Atlético he has won a UEFA Europa League (2012), UEFA Supercup (2012), a Copa del Rey (2013) and most recently La Liga title (2014).
Internationally Juanfran has enjoyed a successful run He won the UEFA European Under-19 championship (2004) and with the senior team he won the Euro 2012. Juanfran also represented the nation at the 2014 World Cup and Euro 2016.
In 2014 Juanfran signed a contract extension with Atlético de Madrid until 2018.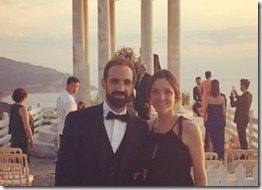 Veronica Sierras attended Universidad Pública de Navarra and works as an outsourcing technician for the Human Resources area at Meta4. According to her LinkedIn, Veronica Sierras also studied at ESIC: Business & Marketing School and most recently the Universidad Francisco de Vitoria.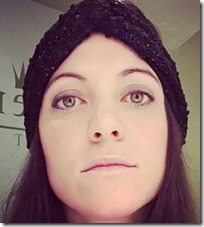 Veronica Sierras is the mother of the couple's two adorable children. They became first time parents in 2011 when Veornica gave birth to a baby boy, whom they named, Oliver. The couple welcomed second child in late 2015. Veronica Sierras gave birth to daughter, Alexia on December 2015.
The mother of two, also keeps busy by posting adorable snaps of her children to her Instagram account.