Carla Pereyra
Carla Pereyra is the girlfriend of former soccer player Diego Simeone, the divorced father of three and current manager at Atlético Madrid, rumors about their relationship were first reported  in 2014 and after confirming they are indeed a couple they became inseparable, Carla will soon give birth to their first child together!
The former footballer is currently looking into legally separating from his wife but bear no sadness for him! The Argentine manager has found love again and is currently said to be dating gorgeous Carla Pereyra who is 16-years his junior.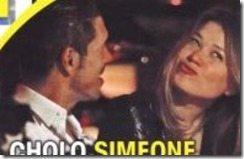 The alleged couple was spotted having dinner  and an article from Spanish mag "Salvame" published the images where the gorgeous Pereyra was snapped next to her new beau and just as out of an add, she looks stunning with her wonderful smile, sitting blissfully next to her prince charming.
28-year-old Carla Pereyra is also from Argentina but has been living in Spain for the past decade.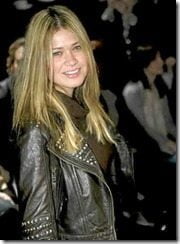 But this is not the first time we hear about her or her love life.
The model actually became famous for her romance with the Spanish ballet and flamenco dancer Joaquín Cortés, she was also romantically linked to PP politician Alejando Ballestero and she is also Antonio de la Rua's ex-girl.
Carla's new boyfriend was still married to his wife of 20-years, former model Carolina Baldini/Carolina Simeone with whom he fathered the couple's three children, 18-year-old Giovanni, 15-year-old Gianluca and 11-year-old Giuliano.
Carla Pereyra began her modeling career at the age of 16 and tied the knot at the age of 21.
The couple's marriage has been plagued by infidelity rumors on both parts. Carolina has never resided in Madrid giving room for even more rumors about their strange relationship, they've had many ups and downs and in 2008 tired from all the controversy Baldini said publicly the open secret, that she and hubby had been spaced for some time.
That same year she returned to modeling, having allegedly left her career aside to follow her husband, Diego "Cholo" Simeone, while he was still playing and help raise their three children. However, Baldini also known as "Morocha" has always expressed she feels extremely proud of the father of her children.
It's been reported the couple tried to rekindle their romance during a getaway to Milan but have decided to take separate ways. Moving on!!!
News about Carla Pereyra's pregnancy were first reported in April, media went crazy trying to confirmed the rumor that Carla herself confirmed with a photo of her cradling her baby bump on Instagram.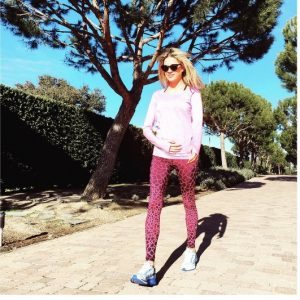 Not just that, Carla recently revealed she is having a baby girl!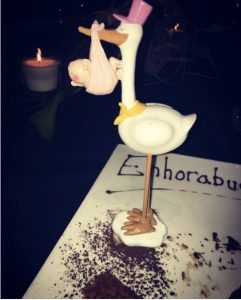 See more pictures of Carla Pereyra below!