Meet pretty Sanna Grundberg, the girlfriend of Swedish NHL player Victor Hedman. Her long time boyfriend will play today against the Chicago, Blackhawks.
Her boyfriend; the No. 2 pick in 2009's Entry Draft, came to the Lightning without much fanfare and public promotion but surely and slowly has been reaching his full potential. He assisted on two of the Bolts' six goals in Wednesday's Game 3 victory over the Rangers, according to ESPN.

Sanna is not as comfortable as her boyfriend sharing stuff in social media, her Twitter and Instagram accounts are set private, no fun huh! But word to the wise, being the girlfriend of a star athlete, she should be more open to media, that is if she's planning to become Mrs. Grundberg.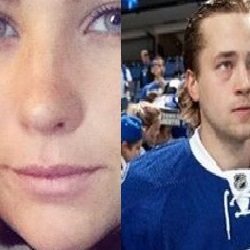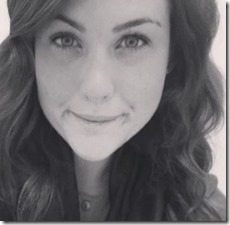 According to her Facebook profile, she's originally from Örnsköldsvik, Sweden and currently resides with her guy in Tampa, Florida.
Although they are very young, (both 24-years-old) Sanna and Victor have been together for years. At least since 2009; according to a report from that year, Victor and Sanna were already living together, at the time she was 18, and unable to work due to her immigration status. However she was described as a supportive girlfriend and that probably hasn't changed.
Sanna is there after every game and practice to support Hedman. Victor says of his lovely al:
"It's big for me to have her here and to feel comfortable," "It's very important."
Aww! Think we'll hear any wedding bells soon?