Meet gorgeous Swedish hairstylist Elina Casell hjalmarsson, better known as Elina hjalmarsson, the wife of NHL player Niklas Hjalmarsso.
Her Chicago Blackhawks defenseman hubby, is up today and will play against the Tampa Bay Lightning's in the Stanley Cup Playoffs! According to ESPN, the 27-year-old has taken over 44 hits in the Stanley Cup Western Conference Finals heading into tonight's game.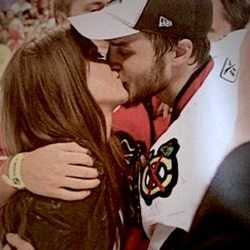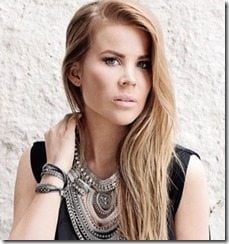 Pretty Elina and Niklas tied the knot in July 2013. According to her Facebook profile she's originally from Jönköping, Sweden.
The current Chicago resident, keeps busy juggling different roles, as wife, mother, hairstylist and fashion blogger. On her blog she talks about a wide range of topics including: beauty, events, family, fashion, interior and travel. We gave a sneak peek and the gal really knows her stuff. In one of her recent posts, she gushes about their home in Sweden, Elina let's her reader know how the renovations are going.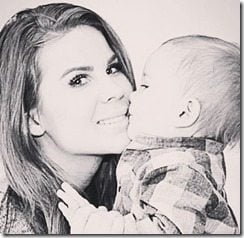 Elina is also known to have done some modeling, in 2012 she was ranked the 45th most attractive woman by a Swedish magazine. She's definitely what we call a proud Hockey wife, and why wouldn't she! The mom of one seems happy to share her luxurious lifestyle on social media.
The couple welcomed their first child in 2014, Elina gave birth to a baby boy named Theo.
You can find her on Twitter here. Instagram here.