Maja Nilsson
Meet Maja Nilsson; she is the stunning girlfriend of Swedish soccer player Victor Lindelof. He is the new center back player for Manchester United.  Prior to signing with Manchester, Victor played with Benfica and Vasteras SK.
6'2" Lindelof was born on July 17, 1994, in Vasteras Sweden where he started his career playing for IK Franke; before joining Vasteras IK in 2005.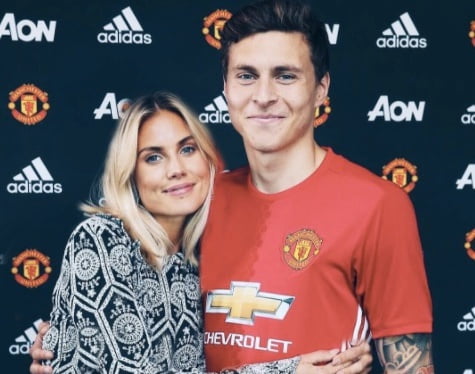 Two years later signed with Vasteras SK and subsequently joined Benfica in 2012. In addition to that, Victor played for the Sweden National Team. He first joined Sweden U17 in 2010, two years later, became a member of Sweden U19 roster and Sweden U21 in 2014; eventually in 2016 was selected in Sweden's squad for Euro 2016.
With that noted, it's pretty clear Manchester Fans are not only welcoming a new player, but also a new Wag.
Therefore, let us introduce you to Maja Nilsson.
 Maja Elisabeth like her man is from Vasteras, Sweden. She studied at Carlforsska Gymnasiet secondary school in Vasteras.
Ms. Nilsson who has been dating Lindelof since his days playing for Vasteras. She moved with him to Portugal and soon to Manchester.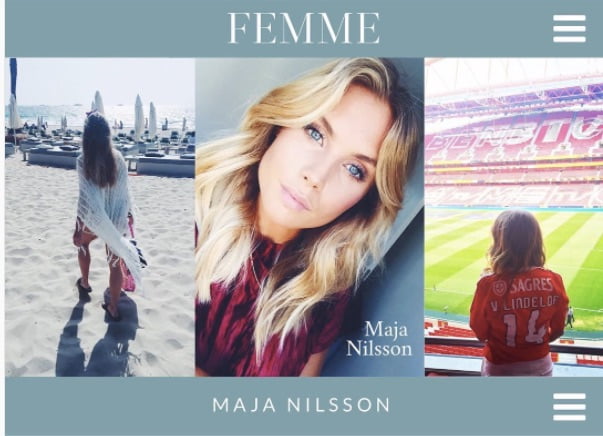 Maja is a marketing student who is also a contributor writer at Femme.se; check her out here.  More recently Maja started her own website majaelisabeth.com.
Victor and Maja became engaged in 2017, they are currently getting everything ready for their wedding.