27-year-old Indiana Pacers player Jordan Hill is the latest athlete to be arrested over speeding! According to TMZ, Hill was arrested in Atlanta this week after cops say he was "burning rubber at 107 miles per hour."
Hill who was driving a Range rover was tipped toed by several people who called 911 to reports a crazy driver. Police eventually caught up with him and booked him for speeding and reckless driving.
Jordan Craig Hill was born on July 27, 1987, in Newberry, South Carolina. Hill was raised by his father and grandmother following the death of his mother when he was just three-years-old.
His family moved from South Carolina to Atlanta, Georgia. As a young boy growing up in ATL he actually was a baseball pitcher and later made the switch to basketball.
He attended The Patterson School, where he helped lead (NC) to a 34-4 mark as a senior.
Finished his three-year career at Arizona ranked among the school's career leaders in points, rebounds, blocked shots and field goal percentage; overall he averaged 12.5 points with the Wildcats.
He earned Honorable Mention All-America from The Associated Press and Third-Team All-America honors from The Sporting News as a junior, was also First-Team All-Pac-10 and garnered All-Defensive Team honors over his final collegiate season, was the first Wildcats player to notch double figures in both scoring (18.3) and rebounding (11.0) in the same season since Larry Demic (1978-79).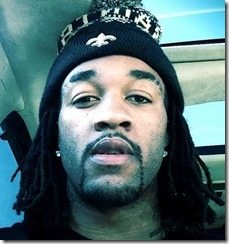 The sociology major from Arizona, was selected after his junior season by New York in the first round (eighth overall) as an early entry candidate in the 2009 NBA Draft. He was eventually signed by the Knicks on July 11, 2009.
on Feb. 18, 2010 he was acquired by Houston and was traded by the Rockets to the Los Angeles Lakers for Derek Fisher. In 2014 he signed a multi-year contract with the Los Angeles Lakers. Earlier this month he signed with the Indian Pacers.
Footage of Jordan being arrested show the 6 ft 10 in center-forward shirtless, was he video chatting with some girlfriend perhaps? Who knows, if fact he might be single at the moment but you might remember in 2012 he faced a third-degree felony assault charge for choking his then girlfriend, Darlene Luna.