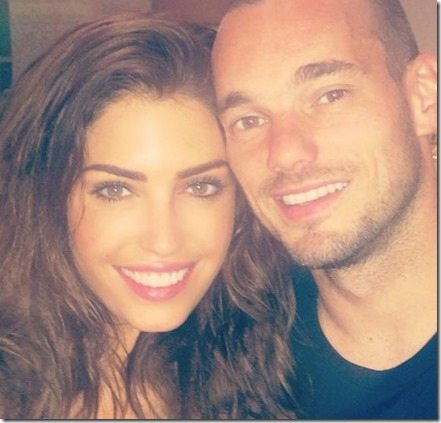 Meet gorgeous Yolanthe Sneijder Cabau, the wife of Dutch footballer Wesley Sneijder who plays for the Turkish club Galatasaray –midfielder position –and the Netherlands national team.
Like many soccer players marrying , famous, talented ladies; Wesley is no exception. His stunning wife needs no intro in the fashion and entertainment world, hot Yolanthe is as glamorous as we can get.
The model 29-year-old model and TV host was born Yolanthe Cabau van Kasbergen in Ibiza, Spain. Her Spanish roots come from her father's side –a wealthy businessman known as the "King of Ibiza" –while her mother is Dutch and moved her and her six siblings to her native country when she was five-years-old. She also has five half-siblings from her father's second marriage.
Upon graduating high school she decided to pursue an acting career originally, she appeared in a couple of Dutch productions in the early 2000 and had a a recurring role in the soap opera Onderweg naar morgen. She earned recognition and was nominated for an important award in her country. She has also been voted  "Sexiest Dutch Woman" by the Dutch FHM, but she is so much more.
In 2009 she started dating her "true love" Wesley Sneijder and the couple were married the following year in July 2010, days after her man had played in the final of the FIFA World Cup, so we know this is an exciting time for them!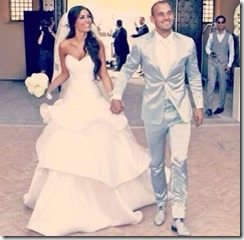 The couple tied the knot four years ago. Her man tweeted the lovely picture below this past April in reminder of his wedding Anniversary, so romantic!
She is supper supportive of her hubby, the couple initially lived in Italy, Tuscany where they got married but last year they moved to Turkey. The reception in their new home town, Istanbul, was unbelievable: 60,000 people welcomed the romantic couple at Istanbul airport. According to the Turkish media, Yolanthe and Wesley were the new Victoria and David Beckham. Yolanthe adorned the Turkishand Italian newspapers every day. She was the main guest on the popular Beyaz Show, which drew a whopping 52 million viewers on that particular night. In a short amount of time, Yolanthe appeared on a number of different Turkish programs.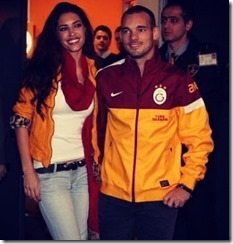 On her website she is described as an actress, model, designer, TV presenter and director & founder of the 'Free A Girl' foundation. Making her TV debut at age 16 she also worked on several modelling jobs. At an early age she showed to be very independent, at age 15 she held several jobs including babysitting, waitressing, call center and working in the cinema.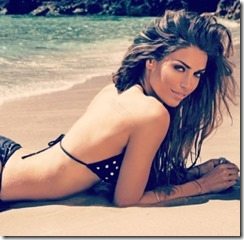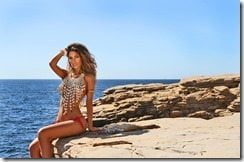 In 2012, Yolanthe played the lead role as 28-year-old Mathilde in the Dutch film 'Van God Los'. She traveled to Miami and LA for shooting her role as Analee Calvera in the big block buster movie Pain & Gain, directed by famous Hollywood director & producer Michael Bay.
In 2013 the Dutch film 'Valentino' was released, in which Yolanthe plays the role of Nienke. Yolanthe traveled to LA for the premiere of the Hollywood film Pain & Gain where she played the part of Analee Calvera.
Yolanthe walked down the the catwalk for the brand ADL in Istanbul fashion week. She became the face of their 2013 fashion campaign in Turkey. Several big shoots where taken in Turkey as, Sandam, Elle, Beaumonde, Grazia etc.
Yolanthe created and launched her own jewellery line called YCjewels. She's been able to embed her creativity and love for designer accessories into a broad range of bracelets, necklaces, earrings, belly rings and more great jewellery.
Her love life was as exciting as her career, she moved with her boyfriend at an early age but she kept her schoolwork up to date and she kept close to her family. But she has said it wasn't true love until she met Sneijder who was actually prevoulsy married and has a son.
Yolanthe was good in French, maths and chemistry, and her favourite subject was handicrafts, which gave her a chance to express her creativity.
She is definitely a super WAG!
Find her on Twitter here, Instagram here and Facebook here.