Daley Blind, the Dutch midfielder is one of the hottest soccer player on his team and many of his fans wonder if Blind has a girlfriend at the moment. Do you know who is Daley Blind's girlfriend? Is he single? married? who is that lovely girl named Candy-Rae Fleur?
Daley Blind's carry a heavy burden over his shoulders after all his father is no other than  Danny Blind, former defensive player with Ajax and soccer coach, who is the only оnlу Dutch player tо hаvе wоn аll international club competitions recognized bу UEFA аnd FIFA.
But Davey has gain  fame on his own, he was named AFC Ajax Player of the Year for the 2012–13 season and Dutch Footballer of the Year for the 2013- 2014 season.
With so much fame and good looks a guy like Blind cannot be single, he has been spotted with a pretty brunette hasn't he?
He sure has, that beautiful girl is Candy-Rae Fleur and Daley once talked about her when he sat for an interview with Cosmopolitan last year…
"I see myself as a regular guy, and us as a normal couple. I just think it is sometimes difficult for my girlfriend Candy- Rae, because as a player  you get a lot of attention. Candy- Rae gives me great support and try to give the same to her, She studies and dances, I notice sometimes I live on my own world that sometimes I forget she has something important too. Fortunately, she keeps me grounded."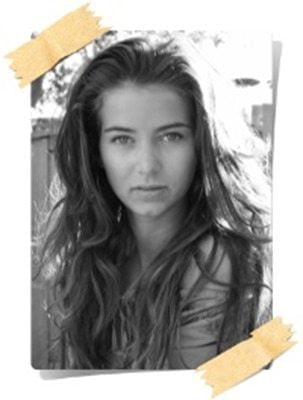 24-year-old Candy Rae Fleur a professional in broadcast media, who is also a model and a dancer is the lucky girl dating Blind, and it seems that they have been for quite some time.
5'8" Candy Rae a dancer with the Dancers at Jork and Lydia's Dance Center holds experience in jazz, street and modern dance, her resume includes:
Robin Thicke – MTV EMAs

Anniversary Capgemini

Cinclair Simons N-sign

Redsun Blaricum

Dinnershow V models

Mademoissele Paris-Oyster Club

Vouge Fashion Night

L'Oreal Hair

Redken hair show

Keune

Year Party TNT 2012

Candy Rae Fleur from Amsterdam, Netherlands graduated in 2007 from Hermann Wesselink College.

You can follow Candy Rae Fleur on Twitter here





Author

Miva is a content creator and the author behind the popular website fabwags.com, which covers the personal lives of professional athletes and their significant others. She has a passion for sports and a talent for researching and sharing interesting details about the people who make sports news. With a keen eye for fashion and an interest in celebrities, Miva's writing often includes juicy tidbits about the fashion and lifestyle choices of her subjects. Her engaging writing style has made fabwags.com a go-to source for fans who want to know more about the people behind the sports headlines.

Miva is a content creator and the author behind the popular website fabwags.com, which covers the personal lives of professional athletes and their significant others. She has a passion for sports and a talent for researching and sharing interesting details about the people who make sports news. With a keen eye for fashion and an interest in celebrities, Miva's writing often includes juicy tidbits about the fashion and lifestyle choices of her subjects. Her engaging writing style has made fabwags.com a go-to source for fans who want to know more about the people behind the sports headlines.

---