Mario Toledo
Mario Toldeo is the husband and baby daddy of sports journalist, Kris Budden. The marriage of three years welcomed a son in 2015 and Budden hid it from TV.
In a bizarre move, Mario's reporter wife chose to hide one of women's most wonderful experiences: being pregnant. Kris who gave birth to the couple's only child two years ago recently revealed she regrets thinking her pregnancy would put her 'over the hill' on the broadcasting market.
The blonde was born Kristen Lee Budden on March 9, 1984. The Georgia native is a graduate from the University of Missouri.
Kris who is currently based in Los Angeles, covers college football for ESPN. Prior to joining ESPN, Kris was a sideline and feature reporter for FOX Sports, covering NFL and college football from 2013-2015. During that time, Kris also worked for FOX Sports San Diego as a host and reporter for their coverage of the San Diego Padres. According to her profile, she also spent six years at WBIR in Knoxville
She's been happily married to Mario Toledo since 2014.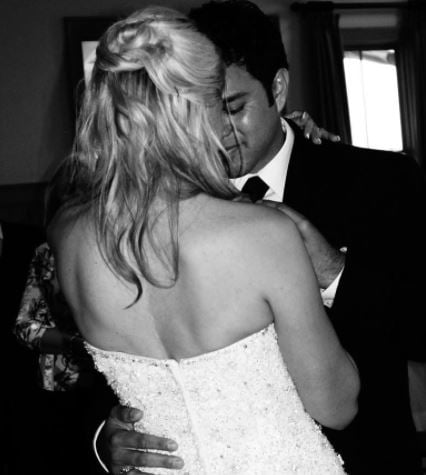 Pin
Mario Toledo is a college tennis coach. He attended the University of Tennessee –where he was a member of the men's tennis team. He graduated with a degree in Political Science.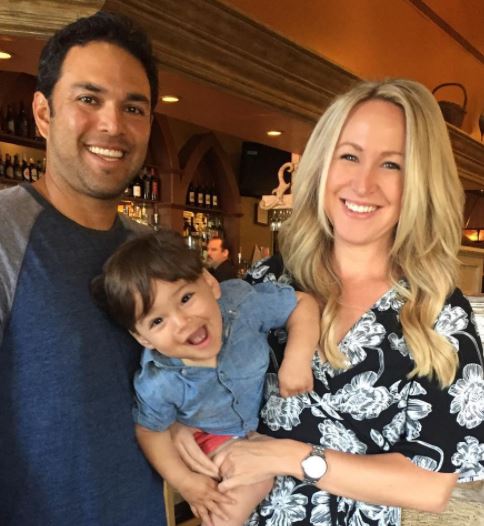 Pin
In 2014, he landed his current position as the assistant tennis coach at Pepperdine University. Prior to Pepperdine, he spent time at Rancho Valencia Resort and Spa, in Rancho Santa Fe, Calif.  The resort was named the No. 1 tennis resort by Tennis Magazine.
Toledo who has over 12 years of coaching experience in the books –is in his second season as assistant coach with the Pepperdine women's tennis team. During his first season, he helped in leading the Waves to one of the team's best overall finishes after reaching the NCAA Championship quarterfinal round for the fifth time in program history.
Mario Toledo met his future wife back in 2012. At the time he was her tennis instructor. The two bonded after Kris took a lesson from him at a Knoxville racquet club. The lovebirds were married in April 2014 –in Charleston, Southern California.
You can find him on Twitter here.