Aimee Maye 
Meet Mrs. Aimee Maye; she is the beautiful and proud mother of college basketball player Luke Made. Her boy is a forward player for the North Carolina Tar Heels at the University of North Carolina in Chapel Hill.
The first thing you need to know before we can tell you about Aimee is that her talented son was born on March 7, 1997, in Cary, NC. He attended at William A. Hough High School in Cornelius and is currently pursuing a major in business administration.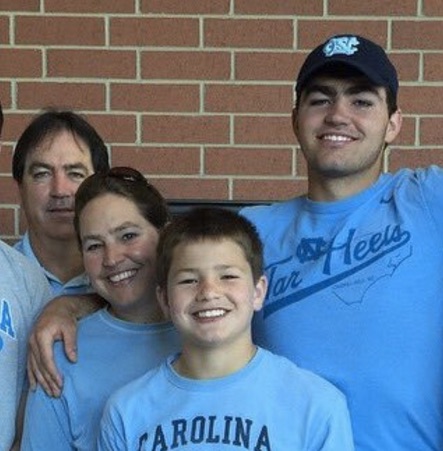 Aimee was born Margaret Truelove Sockwell on March 22, 1970, in North Carolina.  Aimee's dad  Ed Sockwell brought AAU basketball to North Carolina and had a famous club called the Sonics.
Like her dad and son, 5'11" Aimee started playing basketball at a young age.
Aimee continued playing all the way thru high School at West Charlotte High and college. Named Mecklenburg County Girl's player of the year her senior year; around that time while volunteering Asa Sweet Caroline at NC, she met a handsome football player at Chapel Hill.
A few months passed until they started dating, and on February 18, 1995, in Mecklenburg, NC they tied the knot.
Her husband Mark  David Made born on January 30, 1965, in Salisbury, NC. He attended at Independence High and subsequently graduated in 1988 with a major in business administration.
Mark and Aimee Made reside in Huntersville, NC with their three younger sons; Drake, Beau, and Cole all three attend at Brailey Road Middle.