This stunning young lady is Jacque Darby and she is the girlfriend of MLB player Alec Bohm, the Omaha, Nebraska native is the third baseman for the Philadelphia Phillies. Before getting drafted by Philadelphia, Bohm played college baseball at Wichita State and at Omaha Roncalli Catholic High School before that.
Alec Bohm Parents
Alec daniel Bohm born in Omaha, Nebraska on August 3, 1996, is the son of Lisa and Dan Bohm. Alec said of his folks.
"I learned from a young age to help those less fortunate," the third baseman said. "My parents and I were often involved in local church efforts. We helped others whenever we could."
Lisa Bohm born Lisa Seiler on July 15, 1965, is a director at her son's foundation the Alec Bphm Foundation, created to inspire philanthropy and make a meaningful impact in communities worldwide.
Alec's dan, Dan Carl Bohm (b. Dec. 1, 1960) who is also a director at the foundation has a simpler way to describe the foundation
"Our mission is providing a helping hand to those that may need it," he said.
Mr. Bohm's dad Henry Bahm served in the United States Navy (Pacific Theatre and Atlantic Theatre) he was honorably discharged on May 6, 1946.
Alec Bohm High School and College
At Roncalli High School, Bohn led with a .533 batting average his senior year, 526 with seven doubles, three triples, six home runs and 29 RBI as a junior,
Bohm ended his college career  at Wichita State battling .317,  40 doubles, 33 home runs, and 126 RBIs.
Freshman Year: Hit .303 with 20 runs, 54 hits, 13 doubles, one triple, six home runs and 30 RBI. in 58 games;  Freshman All-American by Collegiate Baseball, AD's honor roll for Fall 2015.
Sophomore Year: Bohm hit .305 with 44 runs, 71 hits, 13 doubles, two triples, 11 home runs, 40 RBI and five stolen bases., first team all-Valley at third base and twice-named to the AD's honor roll for (fall 2016, spring 2017).
Junior Year: He hit .339 with 57 runs, 76 hits, 14 doubles, one triple, 16 home runs, 55 RBI, 39 walks and nine stolen bases; a semifinalist for the Golden Spikes Award and the Howser Trophy, named to the American Honor Roll , The American Player of the Week.
Alec Bohm MLB Career
June 4, 2018: The Philadelphia Phillies selected Bohm in the first round (3rd overall) during the 2018 MLB draft.
June 12, 2018: he signed a contract with the Phillies.
2018 season: Bohm was assigned to the  Rookie League GCL Phillies of the Gulf Coast League.
June 25, 2018: promoted to the Class A Short Season Williamsport Crosscutters.
July 14, 2018: Was placed on the disablked list with a  shin contusion.
April 30, 2019: Joined the  Class A-Advanced Clearwater Threshers.
June 21, 2019: Bohm joined the Double-A Reading Phillies.
End of the 2019 Minor League ASeason, Alec was awarded with the Paul Owens Award.
August 28, 2019: He was promoted top the AFL team, the Scottsdale Scorpions.
August 13, 2020: He was called up with the Philadelphia Phillies.
August 13, 2020: Bohm made huis MLB debut against the Baltimore Orioles.
July 11, 2021: Tested positive for COVID-19.
August 22, 2021: he was sent to the Triple-A Lehigh Valley.
Alec Bohm Contract and Salary
Alec Bohm has an annual salary of $715,000, he agreed to a one-year, $715,000 deal with the Phillies on March 1, 2022.
Alec Bohm signed a signing bonus of $5.85 million on June 12, 2018.
Bohm agreed to a one-year, $575,000 contract with the Philadelphia Phillies ob March 1, 2021.
Alec Bohm Girlfriend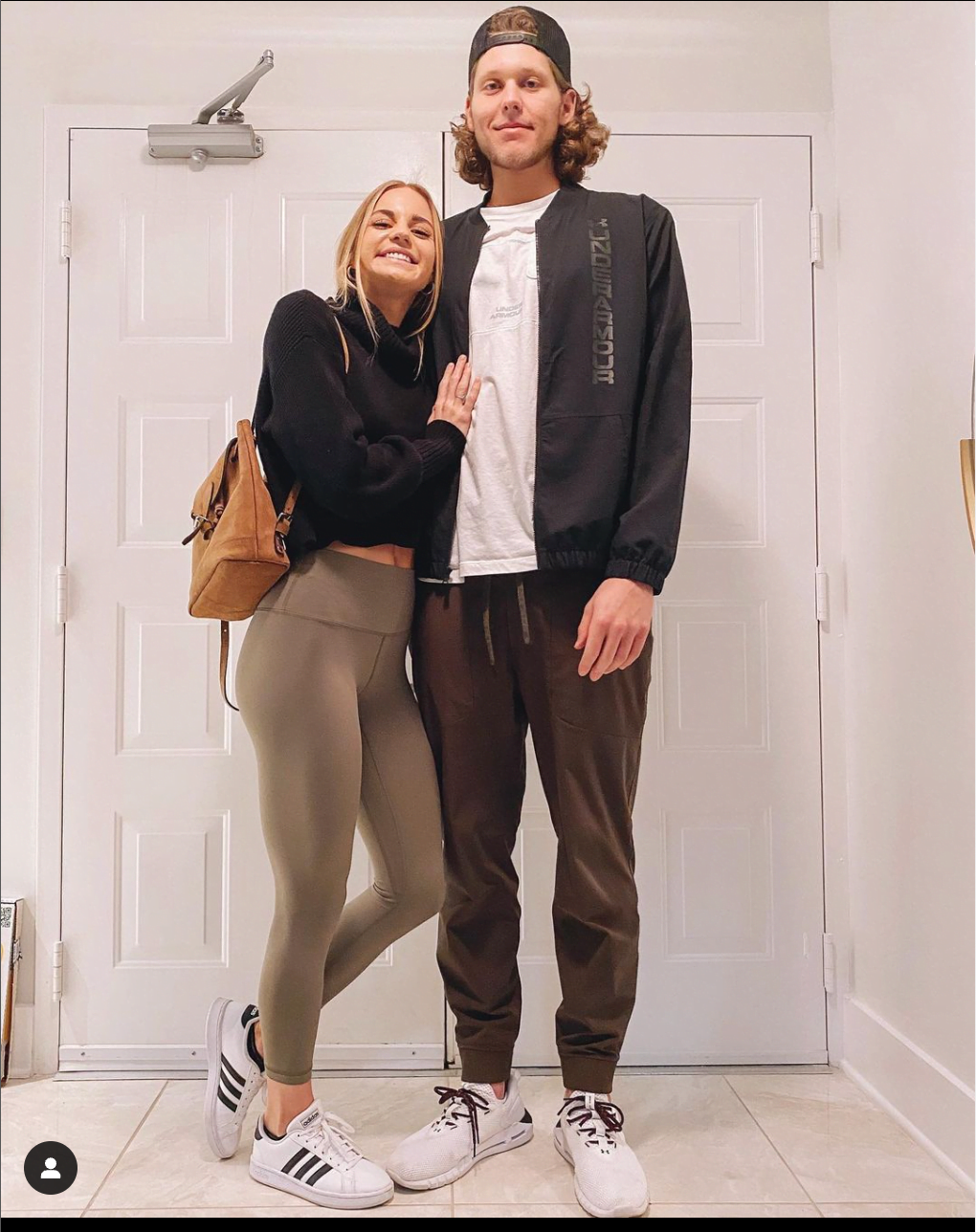 Alec Bohm and his pretty girlfriend Jacque Darby met and started dating while they both attended Wichita State. So far, no wedding plans have been heard.
Jacque Darby
Picture-perect Ms. Jacque Darby born on June 12, 1997, in Olathe, Kansas is one of four children born to Kim and David Darby. Her father David graduated in 1990 from Baker university and with a bachelor of science in criminal justice from Kansas State University in 1993.
He is a claims supervisor at Farmers Insurance and an  investment advisor representative at AGH Wealth Management. Jacque has three older siblings, brother Jake and sisters Katie and Lauren.
Jake played college basketball at UCCS, Katie Darby  is a leasing coordinator in Alpharetta, Georgia; Lauren Darby is an asset. regional banking center manager at Great Southern Bank.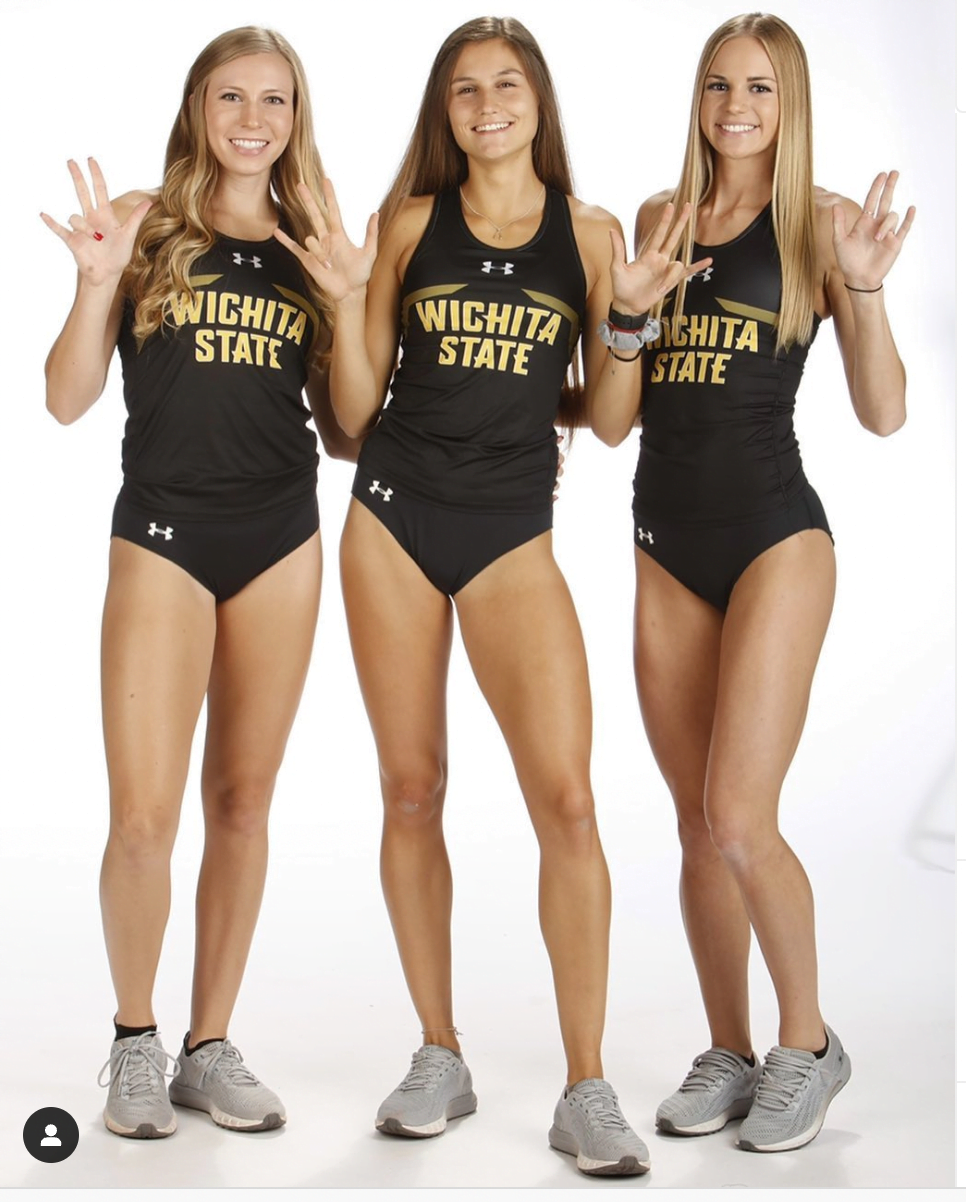 Jacque Darby graduated in 2020 with a bachelor's degree in kinesiology and exercise science at Wichita State University where she also was a member of the track and field team, jacque was named to the 2021 Academic All-Conference, 2021 Spring AD Honor Roll, and 2020 Academic All-Conference. Before Wichita State she attended South High School in Kansas.
You can find Alec Bohm GF Jacque Darby on Instagram.