Jaime Faith Edmondson
Jaime Faith Edmondson is as we all know a former Playboy Playmate; but she also happens to be a MLB WAG, her husband is the third baseman for the Tampa Bay Rays. Prior to the MLB, Longoria played college baseball for the Long Beach State University.
Certainly, FabWags is all about the wives and girlfriend of your favorite athletes, but can we tell you five interesting things about Jaime's stud?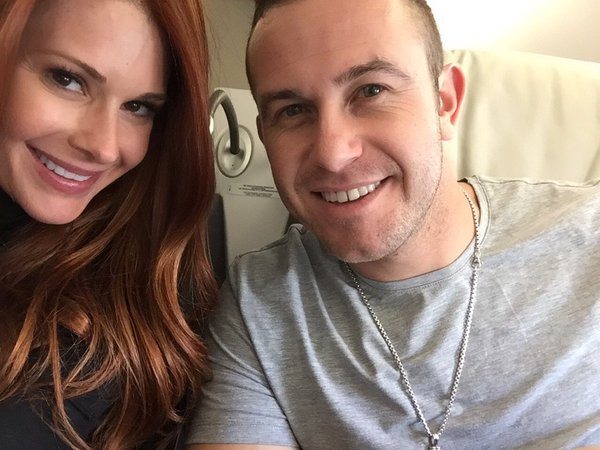 #1 Mexican descent, Evan Michael Longoria was born on October 7, 1985 in Downey, Cali.
#2 He attended at St. Raymond Catholic School before graduating from Saint John Bosco High School.
#3 He first attended at Rio Hondo Community College before Long Beach offered him a scholarship.
#4 He was the third overall pick in the 2006 Major League Baseball draft selected by the Tampa Bay Rays.
#5 Made his MLB Debut on April 12, 2008. He was the AL Rookie of the Year in 2008, two-time Gold Glove Award winner (2009, 2010) and the 2009 Silver Slugger Award recipient.
Shall we meet the Missus?
Jaime Faith Edmondson's Bio Facts.-
Was born on December 30, 1978, in Bartow, Florida.
She lived in Georgia until she was five when she moved with her mom and stepfather to Florida.
Her father who lived in Georgia was in the military.
Graduated in 2002 a with a degree in Criminal Justice from Florida Atlantic University.
Although he is mostly known as the January 2010 Playboy Playmate of the Month, it is important to know that she was once a police officer in Boca Raton, Florida.
Before becoming a member of the force she was a Miami Dolphins cheerleader.
She put her pom-poms aside to be a police officer before rejoining the Dolphins two years later.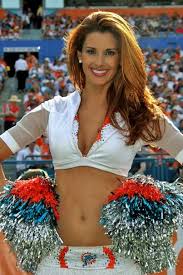 Named NFL Pro Bowl Cheerleader for the year 2007.
Jaime and ex-Dolphins cheerleader Cara Rosenthal competed on the 14th season of Amazing Race where they finished third.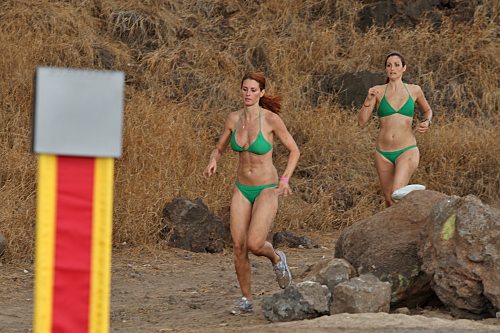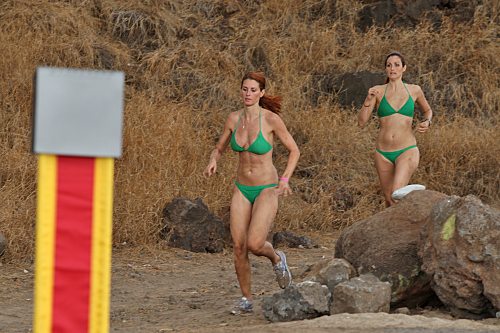 In February 2012, her relationship with Evan Longoria was confirmed.
They said that they were expecting their first child together in December 2012.
They have two children, daughter  Elle Leona Longoria was born on February 20, 2013, and their son Nash Harrison was born on November 16,
Jaime and Evan eventually married on December 31, 2013.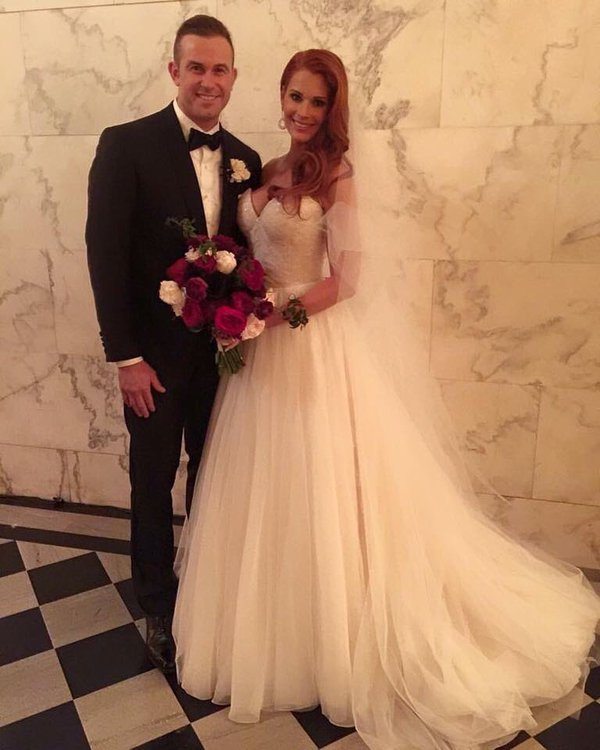 Photo Credit: Glenn Francis