Amanda Elliot
Amanda Elliot is the loving and supportive wife of NHL player, Brian Elliot. Her husband is currently a player with the Calgary Flames. Keep reading to know Amanda Elliot's biography.
Amanda Elliot's husband was born April 9, 1985 in Newmarket, ON, CAN. He attended Newmarket High School in Ontario –where he won a hockey championship. He played college hockey at the University of Wisconsin–Madison.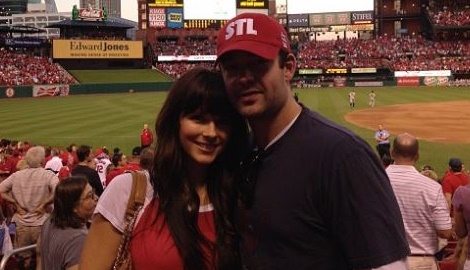 The 31-year-old goalie was drafted by the Ottawa Senators in the ninth round, 291st overall, of the 2003 NHL Entry Draft.
Brian Elliot made his NHL debut in 2007 for the Ottawa Senators, later joining the Colorado Avalanche in 2010.
Elliott signed a one-year contract worth $600,000 with the St. Louis Blues on July 1, 2011.
The two-time NHL All-Star in 2012 and 2015 has seven seasons of NHL experience and was 23-8-6 last season.
Last season, Elliott, who is nicknamed 'Moose' for his ability to deliver a moose hunting call, finished second in the NHL in goals-against average (2.07 shared with Anaheim's John Gibson) and second in save percentage (0.930) to go along with a 23-8-6 regular season record. He was the backbone of the Blues in the playoffs, backstopping them to nine wins.
Elliott spent the past five seasons with St. Louis and was 104-46-16 with a 2.01 goals-against average. He has 34 career shutouts, including a franchise-record 25 for St. Louis.
He was acquired by the Flames last June. Elliott is due to be an restricted free agent after next season.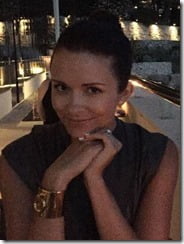 Lovely Amanda Elliot and her man have been married for five years. The Elliots welcomed their first child this year.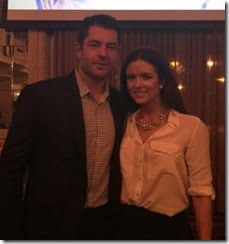 Amanda Elliot is a Wisconsin native. She attended UW and as you might imagine, is where the couple first met. The former Badger Alum also happens to be a USAF veteran.
Following her graduation, Amanda went on to become an Intelligence Officer in the U.S. Air Force. The beautiful brunette finished her military service in June 2011, after numerous non-combat missions. She and her man tied the knot that same year.
Amanda is also active on charity. She is one of the contributors of Girls on the Run (GoTR) –an after-school youth development program for girls in grades 3-8. The program inspires girls to be joyful, healthy, and confident using a fun curriculum that integrates running.
She serves as as a volunteer coach who empowers the lives of young girls. She is also a bar method instructor.
The family who is currently based in Calgary, are also owners of a dog named, Tug.
You can check out Amanda Elliot on Twitter here, Instagram here.