Nicole Gulutzan
Nicole Gulutzan is the loving, caring and supportive wife of NHL coach, Glen Gulutzan. Her 45-year-old husband is a former player turned coach who was named the Calgary Flames head coach last June. Keep reading to know Nicole Gulutzan's biography.
Nicole Gulutzan's husband was born August 12, 1971. He grew up with two sisters, Jenny and Kim.
Glen played junior hockey in the WHL with Moose Jaw, Brandon and Saskatoon, then two years with the University of Saskatchewan, before playing professionally for seven seasons.
The native of Hudson Bay, Saskatchewan, possesses 15 years of coaching experience. His coaching career began in the final four seasons of his playing career when he served as a player-assistant coach for the Fresno Falcons of the West Coach Hockey League, including in 2001-02 when they won the league's championship.
Gulutzan took over the reigns as head coach for the East Coast Hockey League's Las Vegas Wranglers in the 2003-04 campaign. He went on to win the ECHL's Coach of the Year honours in 2005-06.
In 2009-10, he took the AHL's Stars to the Calder Cup finals.
The 45-year-old was the head coach of the Dallas Stars for the 2011-12 and 2012-13 seasons and before that, he led the American Hockey League's Texas Stars for a pair of campaigns.
Gulutzan joined the Flames after spending the past three seasons as an assistant coach with the Vancouver Canucks.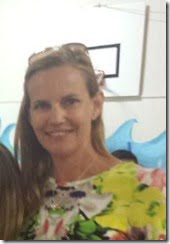 Nicole Gulutzan is a female pediatric occupational therapist. She graduated from high school in Calgary and also attended the University of Calgary.
The lovely blonde is the mother of the couple's four teenage children. Nicole Gulutzan and her hubby are the proud parents of three daughters and one son: 15-year-old Emma, 13-year-old Brielle 9-year-old Grace and 11-year-old Landen.
The loving and supportive wife and mom of four, Nicole Gulutzan has certainly been a trooper. The family of six has faced the dreaded moving to another country, leaving everything just to start all over again somewhere new. However, we are guessing their most recent move to Calgary, wasn't such a drag.
When hubby is away doing his thing, Nicole Gulutzan keeps busy with her children. She does however finds time to post adorable family photos to social media.
You can find Nicole Gulutzan on Twitter here.