Amber Debakker
Meet lovely Amber Debakker, the woman who's been dating NFL player, T.J Brodie for the past few years. Her 26-year-old defenseman is currently a player for the Calgary Flames. Keep reading to know Amber Debakker's biography.
Amber Debakker's hunky beau was born Thomas James Brodie on June 7, 1990. Born and raised in Chatham, Ontario, Canada, he grew up on a family farm.
The Canadian native began his career with the OHL's Saginaw Spirit in 2006. He played four seasons in the Ontario Hockey League (OHL) prior to turning professional in 2010.
Brodie was Calgary's fourth-round pick (No. 114) at the 2008 NHL Draft.
Brodie made the NHL's Calgary Flames out of training camp in the 2011 season and played the first three games of the year in the National Hockey League. By 2013, Brodie had earned his place as one of the team's top defenders. He represented Canada at the world championship in 2013.
In 2014 the Flames signed him to a five-year contract extension.
He has already established a new career-high with 32 assists and is on pace to easily erase his personal-best of 41 points, his total from last winter.
When not doing his thing, Brodie can sure be found hanging out with his gorgeous girlfriend, Amber Debakker.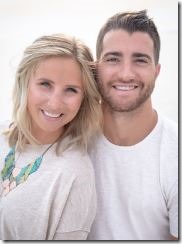 She is from Ontario and lives in Calgary. According to her social media, she and Brodie have been an item since 2012. Some sources say they are currently engaged.
The blonde is an Arbonne Independent Consultant.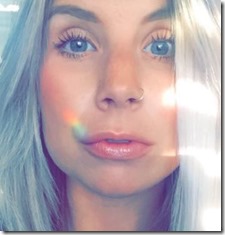 According to her Facebook, Amber Rose Debakker hails from Dresden, Ontario. Her mother's name is Tracy Debakker. Amber grew up with a sister, Jessica and a brother, Zach.
She attended Lambton Kent Composite School and went on to graduate from Humber College –where she studied Fashion Business and Creative Arts.
On her life events, she reveals she and Brodie first met in 1999 and have been engaged since 2015.
Aside from her Arbonne gig, she is also into make-up. Amber is listed as a 'Lash-Artist' employed at Dreamlash Academy.
You can find her on Instagram here.