Amanda Vogle
Amanda Vogle is the lovely and supportive girlfriend of professional baseball pitcher, Seth Lugo. Her man is currently a player with the New York Mets.
Her man was born Jacob Seth Lugo on November 17, 1989 in Louisiana. Lugo had an undistinguished college career. He was Centenary's No. 2 starter until his final season, and his E.R.A. was at least 4.75 each year. He stayed for his junior year in 2011 even as Centenary's roster suffered defections while the program began a transition from Division I to Division III.
He ended up being the 1,032nd pick in the 2011 draft and made his major league debut in 2016.
Prior to his MLB debut, MLB.com rated him the 22nd-best prospect in the Mets' minor league system. He missed the entire 2012 season because of a back injury. He owned an unremarkable fastball, normally clocked around 90 miles per hour. He had a 6.55 earned run average, mostly as a starter, at hitter-friendly Las Vegas this season.
Since then he was 5-2 with a 2.67 ERA in 17 appearances for the Mets last season. He has pitched to a 2-0 record with a 2.45 ERA in two starts.
Amanda's MLB stud has certainly blossomed in the Mets organization in recent years. In 2012 he was diagnosed with spondylolisthesis, a condition in which vertebrae slip out of place.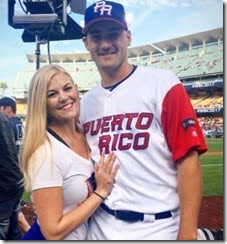 He said an operation to repair the damaged disk lasted 10 hours and involved bone grafts from his hip and having a small metal cage and screws inserted into his back. He missed the season and was bedridden for three months and returned in 2013.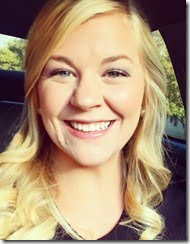 Amanda Vogle is a lovely blonde and a Bossier City native. Not many details are known about her but apparently she is one of those MLB wags that just puts everything else on hold to be with her man.
According to her Twitter handle at least –which says about herself, 'Professional suitcase-packer.' That can only mean the smiling blonde is always ready to hop the plane with Lugo and onto the next adventure.
Like the time the two were having a meal in Las Vegas and they had to rush to catch a flight because Lugo had received a call to make his MLB debut.
Accoridng to social media, Amanda Vogle attended Louisiana State University in Shreveport, Louisiana. She studied Cellular & Molecular Biology from 2011 until 2014.
She has held a number of jobs, most including her hostess and bartending skills.
She and Seth have been in a relationship since September 2014.
You can follow Amanda Vogle on Twitter here.