Jan Ross
Jan Ross is the long time wife of former WWE exec and wrestler, Jim Ross. Her husband born James William Ross is also known as a wrestling commentator, referee, actor and entrepreneur.
Jan's husband was born January 3, 1952 in California but was raised in Oklahoma. He was an all-conference baseball player at Westville High School.
Jim was named the Best Television Announcer by Wrestling Observer Newsletter on 13 different occasions.He is regarded as one of the greatest commentators in the history. Coining the phrase "business is about to pick up" and sporting his trademark black Resistol cowboy hat, Good Ol' J.R. was a WWE staple in the broadcast booth following his debut in 1993.
He became a longtime wrestling announcer and referee who was named to the WWE Hall of Fame in 2007. Back in the day, Jim certainly wasn't afraid to get a little rough. From time to time, J.R. has even gone as far as to knuckle up and throw down in the center of the ring with Superstars like Jack Swagger and Triple H, not to mention fellow announce booth mate, Michael Cole. He left WWE in September 2013.
In 2014 he signed a contract with Fox Sports where he currently provides written commentary on professional wrestling. He is also the lead announcer for New Japan Pro Wrestling on AXS TV. Ross occasionally does play-by-play for boxing and MMA.
Outside of pro wrestling, Ross has created his own brand of barbecue sauces and beef jerky. And outisde of all professional ventures he's been a happily married man for over two decades.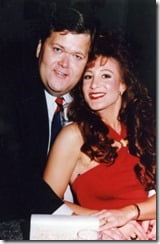 Jan first met her husband after they were introduced by Ric Flair while on a flight. Jan wasn't his first wife, in fact, Jim is the father of two daughters from a previous union.
Jan and Jim Ross have been together since the early 90's. At the time she worked as a flight attendant. Jan Ross worked as as a sturdiest for 13-years. The two exchanged vows in 1993.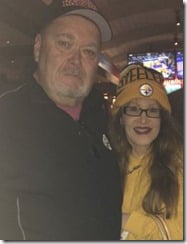 Jan Ross is said to have helped her husband developed her husband's BBQ sauce. On Twitter, Jim Ross said that the sauce is "My mother's original recipe with my wife's Jan contributions."
Needless to say, over the years Jan Ross has witnessed front row while her hubby displayed his magic at WWE. Like for instance, back in 2011 the couple was celebrating their 18th anniversary when her husband was suddenly fired on Monday Night Raw. He later said neither he or his wife expected it.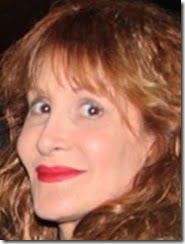 Jan Ross who is a long time Pittsburgh Steelers fan, recently suffered multiple skull fractures after she was stuck by a car while riding her Vespa in her way to the gym. She is currently in critical condition.
You can follow Jan's husband on Twitter here.