Meet Maggie Ethier; also known as Maggie Germaine, this lovely lady is the amazing wife of MLB player Andre Ethier. Her hubby is the outfielder for the Los Angeles Dodgers.
The first thing you need to know is that Mrs. Maggie Ethier was born Maggie Mae Germaine on July 1st, 1982, in Fontana, California to Cara and Norm Germaine. She has three younger sisters Rindy, Kalie and Emily; her uncle is Joe Germaine a former NFL player with the Kansas City Chiefs.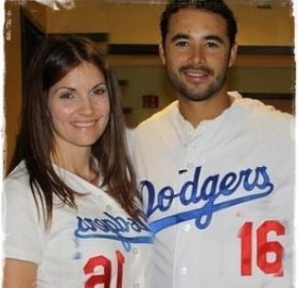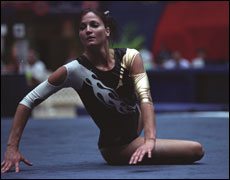 Maggie Ethier a former gymnast graduated in 2000 from Mountain View High in Mesa, CA. Subsequently, attended Arizona State University where she became a two-time All-American and a three-time Pac-10 All-Academic; she graduated in 2004. Maggie re-joined her alma mater as Gymnastics Assistant coach in 2005.
Maggie left in 2008 and came back as co-head coach in 2013. Mrs. Ethier also worked as a Fitness Director at Mountainside Fitness, prior to that she was a Physical Therapy Technician at Advanced Spine Rehab and a personal trainer at LA Fitness.
Furthermore, Maggie and Andre tied the knot in February 2006; they welcomed their son Dreson in September 2008 and Retton in August 2010.