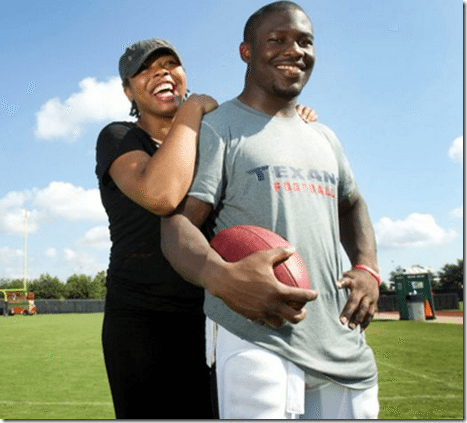 Meet 28-year-old Angela Pressey now better known as Angie Forsett, the lovely wife of NFL player Justin Forsett.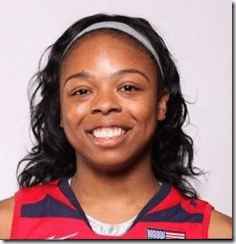 If you are a volleyball fan you must have heard about Angela. The couple has lots in common, they both excel at their respective sport.
Angela is a volleyball player but not just any player, in 2012 she made the USA olympic volleyball team but at the time she happened to be pregnant with the couple's first child and was unable to attend the London Olympics.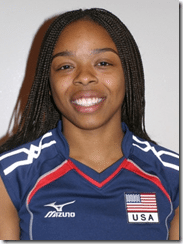 Angela met her husband and baby daddy in study hall while in college at Cal. At the time she ran track and played volleyball for Cal.
They tied the knot in 2010, the ceremony, held at Lovers Lane United Methodist Church in Dallas, Texas. Angela gave birth to baby boy named Judah.
Angie is currently expecting child number 2! Congrats!
You can find her on Instagram here.