Angela Mecca Daniels
Angela Mecca Daniels is the beautiful and intelligent wife of Owen Daniels the NFL tight end for the Denver Broncos who previously played with the Baltimore Ravens and the Houston Texans who drafted him in 2006.
Angela Mecca Daniels's hubby Owen was born and raised in Naperville, Illinois. He attended Naperville Central High School and the University of Wisconsin- Madison where he graduated with a bachelor of science degree in atmospheric and oceanic sciences.. Owens was playing with the Badgers when he was selected by the Houston Texans in the 4th round (98th overall) in the 2006 NFL Draft.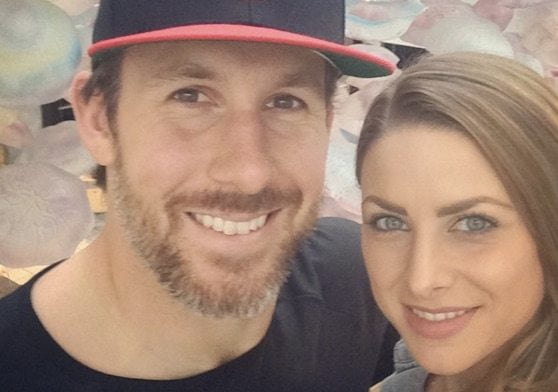 Daniels played with Houston until March, 2014 when he was released after that he signed with the Baltimore Ravens, he agreed on one year contract worth $1M; at Baltimore Owen scored 48 receptions for 527 yards and 4 touchdowns.
He agreed on a three-year contract worth $12M with the Denver Broncos on March 10, 2015.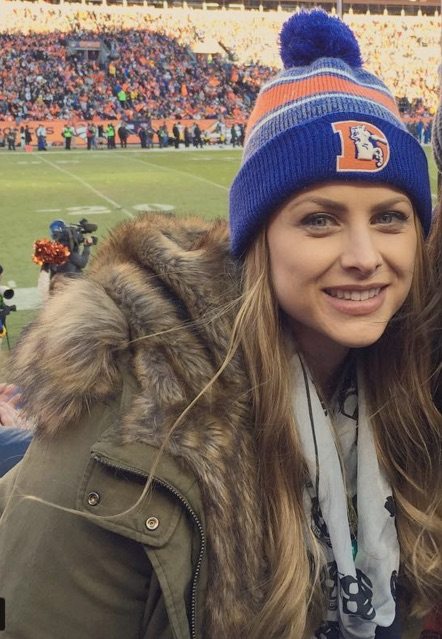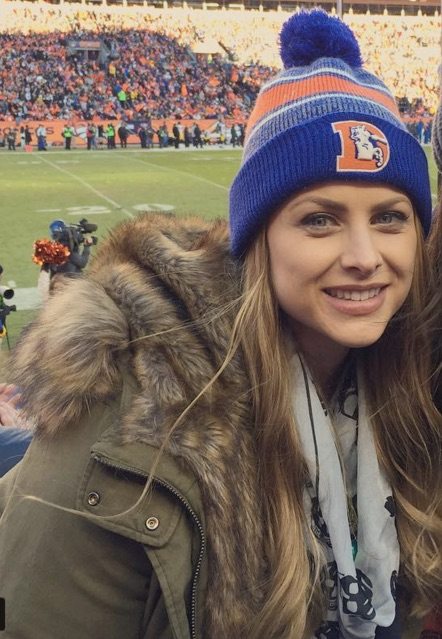 Angela Mecca Daniels met here hubby while he was playing with Houston, on the day they met he was coaching a football team at a charity event and Angela went there with her friends who kept telling her she need to see that guy [Owen], that was in May, 2010.
"Owen was coaching a team and my friend kept telling me that I needed to meet this guy. I was new in town, so I decided why not go to the game and meet this 'pre-approved' guy,"
At the end of the game, Angela was introduced to the handsome coach.
" I Remember the way he looked at me and how closely he listened to everything I was saying. I will always remember his focus on me that night…. he was so chivalrous."
Angela and Owen had been dating for two years when he proposed in Ibiza. The room was filled with beautiful white roses. Frank Sinatra playing in the background and Owen looking lovingly at her with a solitaire ring from Zadok Jewelers he picked himself.
Owen Daniels and Angela Mecca got married on Saturday, June 8, 2013 at The Corinthian in Houston. She wore a beautiful wedding gown by by Monique Lhuillier from Casa de Novia.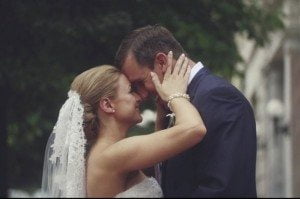 The car they left the from the reception was a classic car she had fully restored as a surprise to Owen, it was a 1967 Lincoln Continental that belonged to her father and the car that Owen had always admired.


After their honeymoon, Angela and Owen settled in Houston. Angela Mecca Daniels an attorney with the Harris County District Attorney's Office born Angela Marie Mecca on March 24, 1984, gave birth to their son Henry Raymond Daniels. On June 24, 2015, little Henry weighted 7.4 lbs 20.5.
You can follow Angela Mecca Daniels on Twitter here.