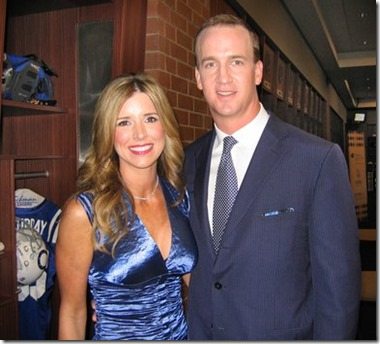 Check out Ashley Thompson aka Ashley Manning, she is the  gorgeous wife of Denver Broncos quarterback Peyton Manning, and is Ashley the main character of this story, check it out!
37-year-old Peyton Manning was selected by the Indianapolis Colts during the 1998 NFL Draft, Manning played for 14 glorious years with the Colts winning the Super Bowl championship in 2006 against his younger brother Eli.
The Colts released Peyton on March 7, 2012 and less than two weeks later on March 20, 2010 he agreed on a five-year contract worth $96 million with the Denver Broncos!
Peyton's pretty gal is our girl Ashley..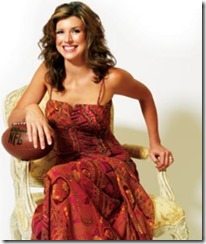 39-year-old Ashley Manning was born Louisa Ashley Thompson to Marsha and Bill Thompson, Ashley has three siblings, sisters Allison, Leigh and brother Will.
She met her hubby in 1993 when her next door neighbor introduce her to the handsome freshman at the University of Tennessee, they got married on March 17, 2001 in Memphis, Tennessee.
Ashley Manning gave birth to their adorable twins (boy and girl) Marshall Williams Manning and Mosley Thompson Manning on March 31st, 2011.
Mrs. Manning graduated in 1997 with a major in Marketing and finance from the University of Virginia's undergraduate business school and graduate business school for Commerce, Accounting, and Management of Information Technology McIntire School of Commerce.
Ashley Manning  is highly involved in their charity "The Peyback Foundation"