Ashtyn Montgomery
This lovely young lady not to mention gorgeous is Ashtyn Montgomery; she is the girlfriend of NBA player Kemba Walker, the 6'1″ point guard for the  Boston Celtics. Prior to the Draft, Kemba played college basketball for the Huskies at the University of Connecticut.
You already know everything there is about our guy Kemba; therefore let us tell you about the 5 interesting facts about his pretty gal.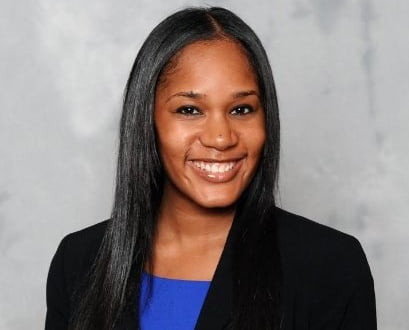 Ashtyn B. Montgomery was born on November 30, 1986, in Georgia.
She received her BA in Mass Media Studies and a minor in Broadcast Journalism from Florida State University in 2009.
Ashtyn a former Track athlete also holds a master's in sports management from FSU; back in 2011, she worked in the community affairs department of the Atlanta Braves.
Subsequently in 2012, she joined IMG Worldwide (account coordinator);  that same year, in Charlotte worked as an on-premise sales rep for MillerCoors.
Nowadays, Ashtyn Montgomery is a Brand Sales Consultant at Essilor and an Esthetics student at the Academy of Nails & Esthetics.