Alexis Meadows
Have you met Alexis Meadows? She is the drop-dead gorgeous wife of MLB player Austin Meadows, the young outfielder for the Tampa Bay Rays. Meadows was initially selected by the Pittsburgh Pirates in the first round (9th overall) of the 2013 MLB draft.
Austin started playing at Grayson High School before the Pirates drafted him, by joining the Pirates, he decided to skip the opportunity to play for the Clemson Tigers at Clemson University.
Meadows didn't make the roster team; instead, he played for the Rookie-level Gulf Coast League team the Gulf Coast Pirates and later for the Jamestown Jammers.
Later on, played for the West Virginia Power, Bradenton Marauders and the Glendale Desert Dogs of the Arizona Fall League.
In 2016, joined the Class AAA International League team the Indianapolis Indians.
The Pirates traded him to the Tampa Bay Rays on July 31, 2018, along with Shane Baz and Tyler Glasnos in exchange for Chris Archer.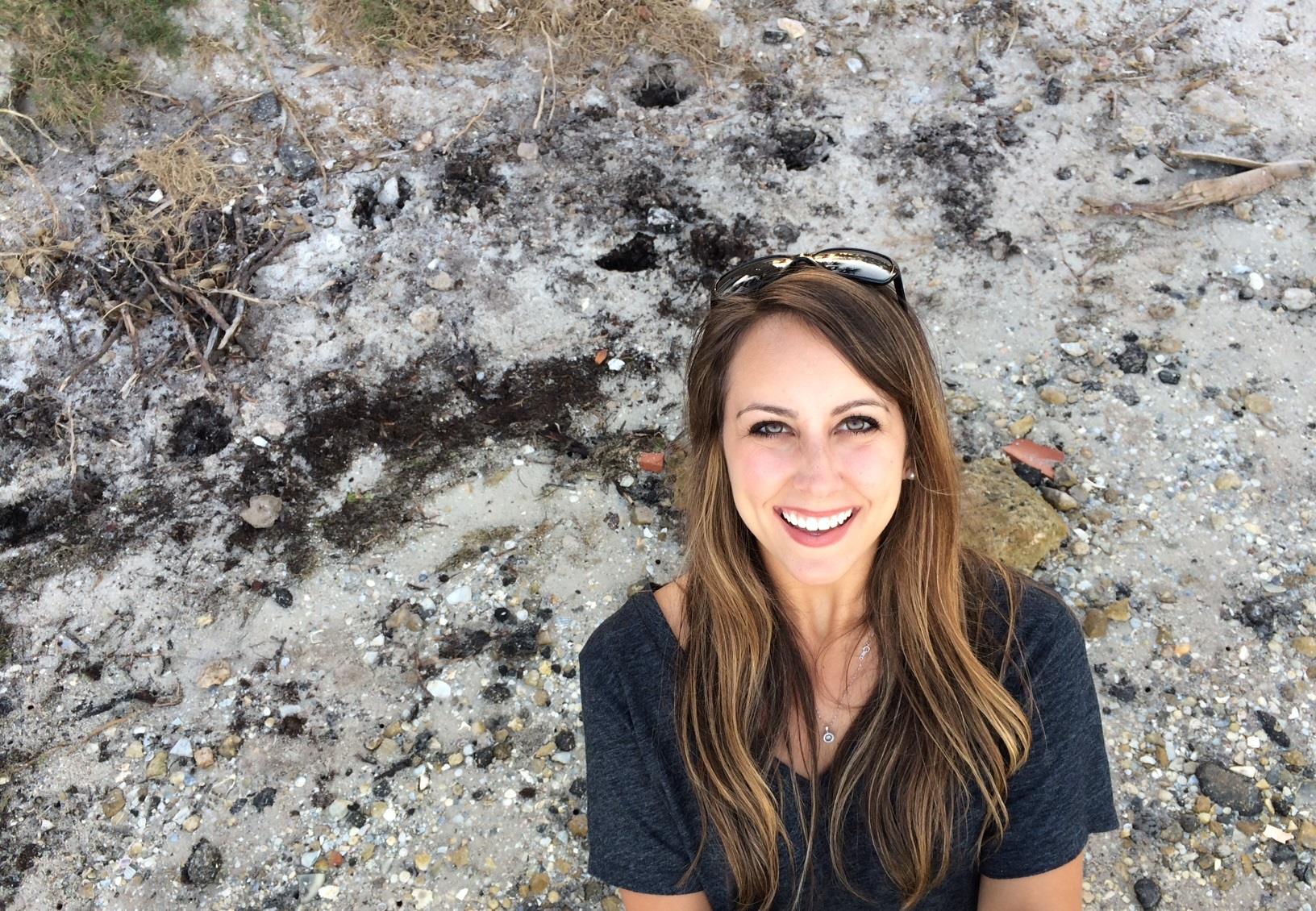 Pin
Austin and his wife Alexis, formerly known as Alexis Wilson tied the knot on December 8, 2018, at The Georgian Terrace Hotel. These two lovebirds met and started dating while they both attended Grayson High School, from where she graduated in 2010.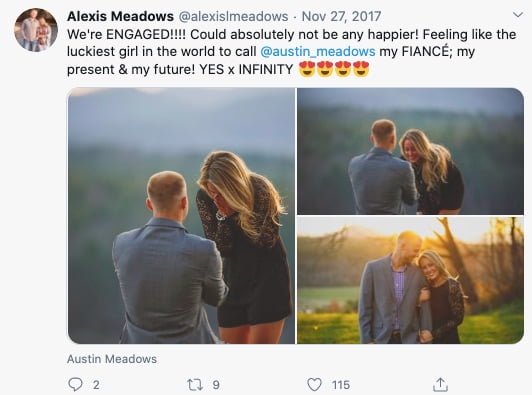 Pin
Austin popped the question on November 27, 2017.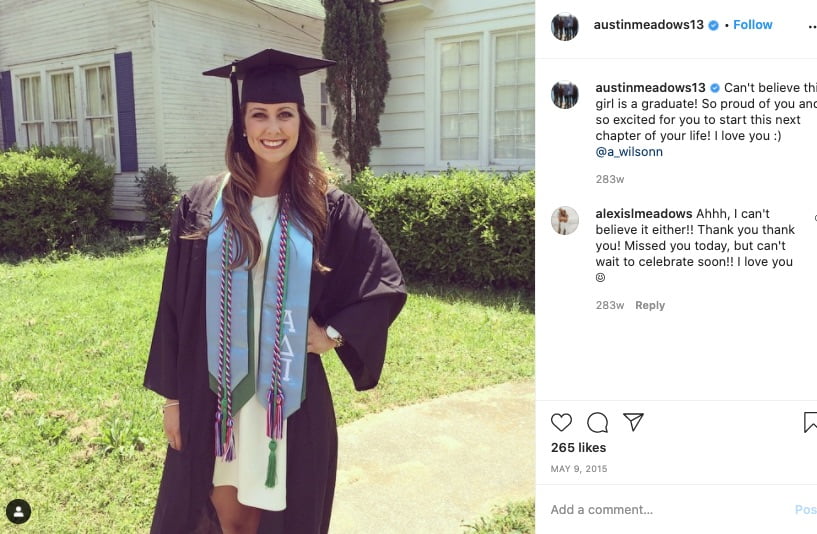 Pin
Mrs. Meadows (b. April 8, 1992) graduated in 2015,  with a Bachelor of Science in special education from Georgia College & State University.
Furthermore, Follow Alexis on Twitter here.