Betty Vinson
Betty Vinson, is the mother of former college football player Brent Vinson. The former athlete at Liberty University in Lynchburg, Virginia,  is now a police officer with the Charlotte- Mecklenburg Police Department.
Officer Vinson was the police officer who allegedly shot and killed Keith Scott in a parking lot outside a Charlotte apartment complex.
It was reported Mr. Scott flashed his gun while he was sitting in his car, but his family have refuted the Cops' claims.
Betty C. Vinson, 58, born August, 1958 and her husband former police officer Alex Vinson, 60, (b. July 1956) are the parents of Officer Vinson born Brentley A. Vinson on September 2, 1990. Mrs. Venson's son graduated from Ardrey Kell high school and then attended at Fork Union Military Academy before transferring to Liberty University in 2009.
Wide receiver and safety player Brent was also captain of the football team, recorded 69 tackles his senior season before he sat the rest of the season due to a torn ACL.

Following his father's footsteps
He graduated in 2012 with a BS in Criminal Justice and a Master's in Human Services. Ever since he was in high school, he hoped to become a police officer, just his father.
Sergeant Alex Vinson served more than twenty years on the force. He was the first black homicide detective on the Charlotte police department. Betty Vinson's son Brent joined the Charlotte-Mecklenburg Police Department in 2014.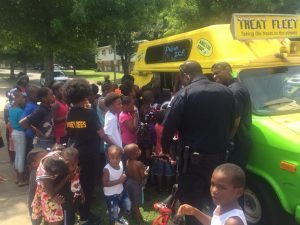 Adam Hastings, his former high school coach spoke highly of him, same
We need more Brent Vinsons, that type of person, in our communities. I don't know anything that happened (with Tuesday's shootings). …He's a natural leader and one of those guys who always had the best interest of others before himself."

I thought when he became a police officer like his dad (Alex) that it was a perfect fit for him," said Kennedy, assistant football coach at South Mecklenburg High School. "I've watched this kid work his off from an early age. … He's a phenomenal kid and happens to be in an unfortunate situation right now, and I hate to see him be in the middle of it and being vilified the way he is."