Lelanie Seyffert
Meet the lovely Lelanie Seyffert.; she is the stunning girlfriend of NHL player Brayden McNabb, the Canadian 6'4″ defenceman for the Las Vegas Golden Knights. McNabb also played for the Buffalo Sabres and the Los Angeles Kings.
Brayden McNabb Early Life
6'4 McNabb was born Brayden Luke McNabb on January 21, 1991, in Davidson, Saskatchewan, Canada, where he attended Davidson High School as well as his brother Dean who like Brayden is a hockey player, Dean, 22, a goaltender played for the Victoria Royals before he was acquired by the Regina Pats in 2017.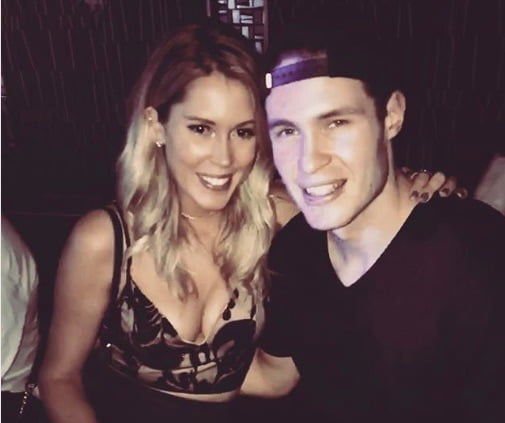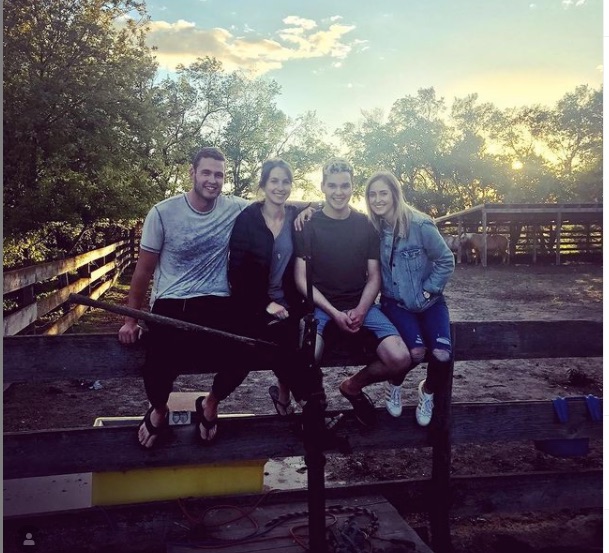 In addition to Dean, Brayden has two sisters Ashley and Cara McNabb, a Client Service Assistant at PHD, who graduated with a Bachelor of Commerce and Marketing from Alberta School of Business. Brayden's dad is Kim McNabb.
NHL Career
Prior to the NHL, Brayden played with the Kootenay Ice of the WHL, the team that selected in 2006 before the Sabres selected him, 66th overall in the 2009 NHL Draft. Although Bryden didn't play right away, instead he went to Murray College of Notre Dame.
After college, the Sabres assigned Brayden to play to the American Hockey League team, the Rochester Americans; finally, in December 2011, McNabb made his NHL debut; scored his first goal on December 26, 2011, when the Sabres played against the Washington Capitals. He missed eight games early in 2012 when he suffered a concussion against the Toronto Maple Leafs.
The Sabres subsequently traded him to the Los Angeles Kings on March 5, 2011, along with Jonathan Parker and two draft picks in exchanged for Nicolas Deslauriers and Hudson Fasching. He became a free agent after the 2014 season, signed a contract extension with the Los Angeles Kings, for another two years on June 4, 2016.
On June 21, 2017, The Vegas Golden Knights selected him at the 2017 NHL Expansion Draft. He signed a four-year, $10 million contract extension with the Vagas Golden Knights on November 29, 2017.
International Career
Brayden McNabb made his international debut with Canada National Hockey Team in 2008, at the U17 Hockey Challenge in Canada. Brayden and the Canada team took the gold home after they defeated Russia at the 2008 Ivan Hlinka Memorial Tournament in Slovakia in August 2008. He was also on the roster that represented Canada at the 2009 IIHF World U18 Championships in the United States, where the U.S. team took their fourth title. He didn't make the final roster that took part in Canada's 2011 National Junior Team.
Brayden McNabb Net Worth & Salary
Brayden McNabb's net worth in 2021 has been estimated at $5 million. His annual salary is $2,500,000. Breaking his income down, McNabb earned $165,000 with the Sabres during the 2013-2014 season; made $625,000 in 2014-2015 and same amount the following season while playing with the Los Angeles Kings, they paid him $1,600,000 his finl season in L.A. Bryaden earned$1,800,000 his first season in Las Vegas and $3 million in 2018-2019.
Brayden McNabb Girlfriend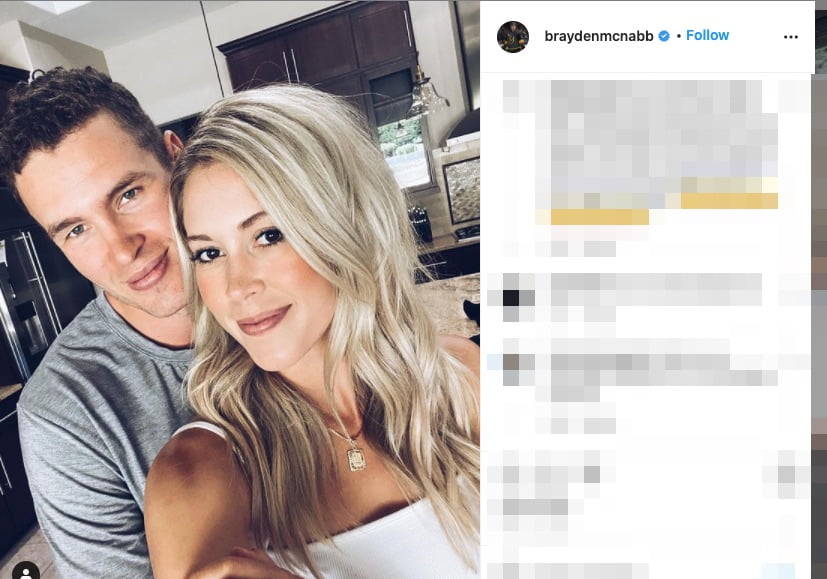 So what about Brayden McNabb's pretty lady Lelanie? Sadly not much, no last name from this beautiful gal, he wished her a happy birthday on April 6th, but we dunno how old exactly, sorry guys we will continue to dig into this spectacular girl.
A kind reader sent us a tip about this stunning girl's last name, her full name is Lelanie Seyffert; apparently, if the Lelanie we found online is the same Lelanie dating McNabb, then Ms. Seyffert is from Calgary, Alberta, Canada; she graduated in 2019, with a bachelor of engineering from the University of Saskatchewan, where she also played volleyball.
Lelanie's mother Susan originally from Edenvale, Gauteng, South Africa works for Repsol Oil & Gas Canada, she attended Hoërskool Edenvale and SAIT in Calgary. Her dad Carel also from South Africa,  is a senior account executive at Convergint Technologies, before that he was Technical Project Coordinator at Atco Frontect Security and a general manager at AVeS Cyber Security; he graduated from Johannesburg Technical College.
Lelanie has two siblings, brother Chris  a former volleyball player at Queen's University, and sister Elsabe Seyffert.