Liza Barber
Meet Liza Barber aka Liza Fitzpatrick; she is the wife of NFL player Ryan Fitzpatrick. The talented veteran quarterback for the Miami Dolphins, who previously played for the Bengals, Houston Texans, Buffalo Bills, Rams and the Tampa Bay Buccaneers.
Prior to the NFL, Ryan played college football at Harvard where he also met his pretty wife.
Mrs. Barber Fitzpatrick
Lovely Liza and her QB have been married for almost 10-year. The couple met while attending Harvard; Ryan was working on his economics major at Harvard.
The couple shares a funny story on how he proposed.
According to a NY Times article, on the same day he purchased her engagement ring with money from their shared bank account, a cashier at the Gap thought Barber had been double-charged for an item.
So when she said that she would check her bank balance later, Fitzpatrick, with the ring hidden in his car, knew he had to propose before they got home.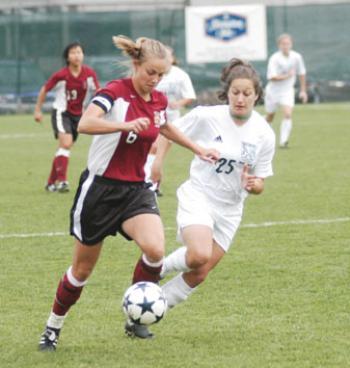 Barber told him she craved McDonald's.
 "I asked her when she was between her third and fourth Chicken McNugget. She had sweet and sour all over her face." He said.
Liza and Ryan tied the knot in 2006, a year prior to her graduation from Harvard –where she was an All-American soccer player. Mrs. Fitzpatrick grew up in West Des Moines, Iowa and attended Valley High school.
She was the team's captain at Harvard. Liza left the soccer days behind her and became a wife and mom of FIVE!!!!! Tate, Maizy, Lucy, Zoey and Brady Fitzpatrick.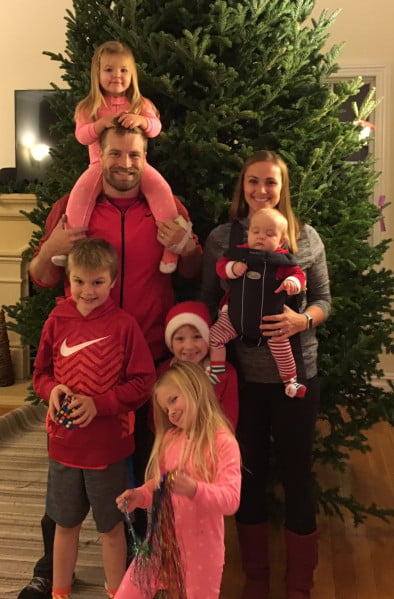 During an interview her hubby said about her:
"Liza has been an amazing wife and someone I have been able to share this whole experience with from the very beginning."
Her hubby is known for never removing his wedding ring, not even for games.