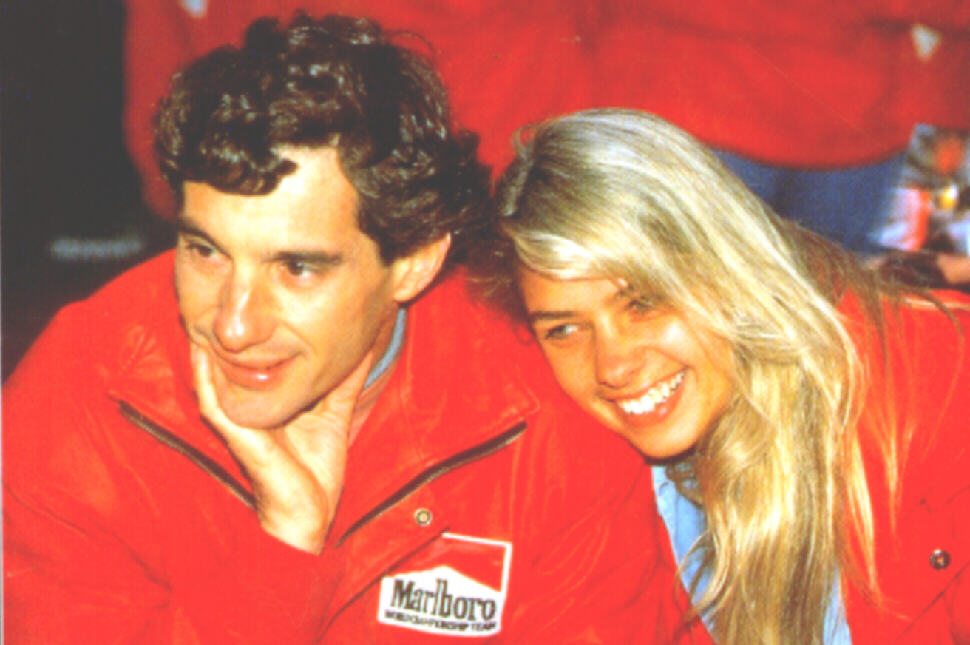 Brazilian racing  driver Ayrton Senna passed away  at the age of 34 in May, 1994. Ayrton left behind his parents, siblings and his ex-wife Lilian Vasconcelos Souza, where is she today? Did she remarry? What about other women Ayrton Senna dated like Xuxa, Carol Alt, Adriana Praddo who said she had a child with Senna and his latest girlfriend Adriana Galisteu who many believe  would become  Senna´s second wife?
On March 21, 1960 Neide Senna Da Silva and her husband Milton da Silva welcomed  their second child who they named Ayrton Senna da Silva.
He became the younger brother of his sister Viviane and then they became the older siblings of their little bro Leonardo. Airton became interested in car at the age of 4. Ayrton who was also known by his nickname Beco graduated from Colegio Rio Blanco in 1977 and attended in college to pursue a degree in business administration, he quit college after three months.
His next move was on the race track, like many racing driver Senna began kart racing. Senna won the 1981 Towmsend Thoreson Formula Ford 1600, 1982 British and European Formula Ford 1600 Championships, 1983 British Formula Three Championship and Macau Formula 3 Grand Prix. Ayrton´s first Formula One team was Toleman in 1984, the year where he won the South African Grand Prix, Belgian Grand Prix, British and Portuguese Grand Prix, second place at the Monaco Grand Prix, where he passed Niki Lauda for second on Lap 19. In 1985 Senna signed with Lotus- Renault and with McLaren in 1988, his last team Williams came $20 million a year contract which he signed on October 11, 1994.
Ayrton died on May 1, 1994, a day after Ronald Ratzenberger died after his car crash at the Villeneuve Curve at the qualification race of the San Mari9no Grand Prix (Michael Schumacher won this race), hours before his death, he made a plea to improve Formula One Safety. His crash came on lap 7, the second lap at racing speed, Senna's car left the racing line at the 190 mph Tamburello corner, ran in a straight line off the track and struck an unprotected concrete barrier. The right front wheel shot up upon impact and entered the cockpit, striking the right frontal area of his helmet. The violence of the wheel's impact pushed his head back against the headrest, causing a fatal skull fracture.
A piece of suspension attached to the wheel had partially penetrated his Bell M3 helmet and caused trauma to his head. In addition, it appeared that a jagged piece of the upright assembly had penetrated the helmet visor just above his right eye. Senna was using a medium sized (58 cm) M3 helmet with a new "thin" Bell visor. A tracheotomy was performed on-track before he was airlifted to Maggiore Hospital, he was rushed to ICU upon arrival at 3:00 p.m; his heart stopped beating at 3:15and doctors were able to revive him and placed him on life support.
Leonardo Senna who was with Ayrton at the hospital called a priest to perform the religious last rites at 6:15 p.m, by 6:454p.m Ayrton´s heart stopped beating for the second time, this time it was decided not to be revived, he was pronounced dead by 6:40 p.m His body was flown to Brazil in Varig's McDonnell Douglas MD-11 commercial jetliner with Leonardo and friends on board.
His coffin covered with the Brazilian flag was seen by three million people on the streets and some million more around the world who saw the funeral on television. His friend and felow racers Alain Prost, Gerhard Berger, Jackie Stewart, Damon Hill, Rubens Barrichello and Emerson Fittipaldi not only attended at the funeral but were pallbearers. Senna was lay to rest at Morumbi Cemetery in Sao Paulo.
Although we commented that Ayrton was married to Lilian de Vasconcelos Souza he was not with her at the time of his death, however Lilian was an important person in his life, they met when they were children.
Lilian de Vasconcelos Souza was 19 when they got married on February 10, 1981, but she was having a hard time adapting to his racing life style and said she knew she would be Senna´s number 2, and racing is his number 1, they divorced on February 11, 1983.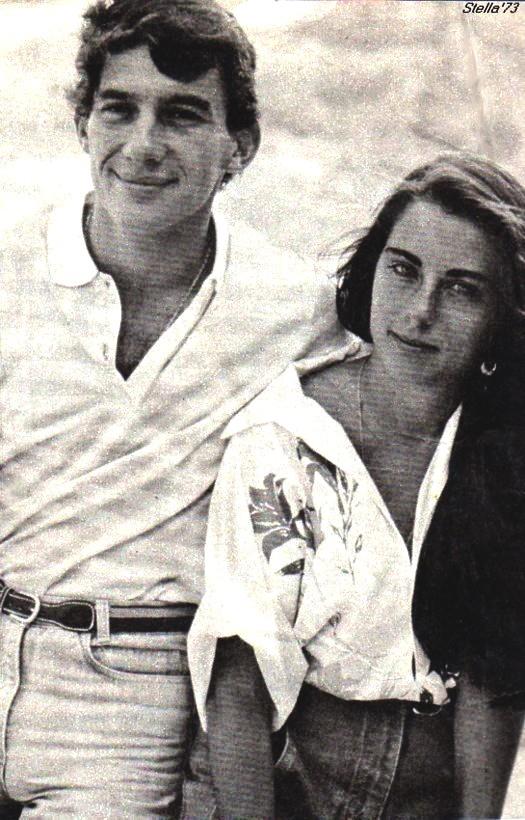 Ayrton dated several women after that including 15-year-old Adriane Yamin, the daughter of wealthy men in Brazil who he met in 1984, she would be chaperoned by her mother to her visits to Ayrton on the track, the couple later became engaged but he ended their relationship in 1988.
Other girlfriends included Xuxa the Brazilian television presenter born Maria da Graça Xuxa Meneghel, 50, who dated Senna from 1988 until 1990, he then moved in with Christine Ferracciu, in Monaco until 1991.
 He was romantically linked to models Edilaine Barros aka Marcella Praddo, Marjorie Andrade, Elle Macpherson and Carol Alt who remained close friend after their alleged relationship,
He also dated model Edilaine Barros aka Marcella Praddo, who posed for Heffner's Magazine Brazil in 1987.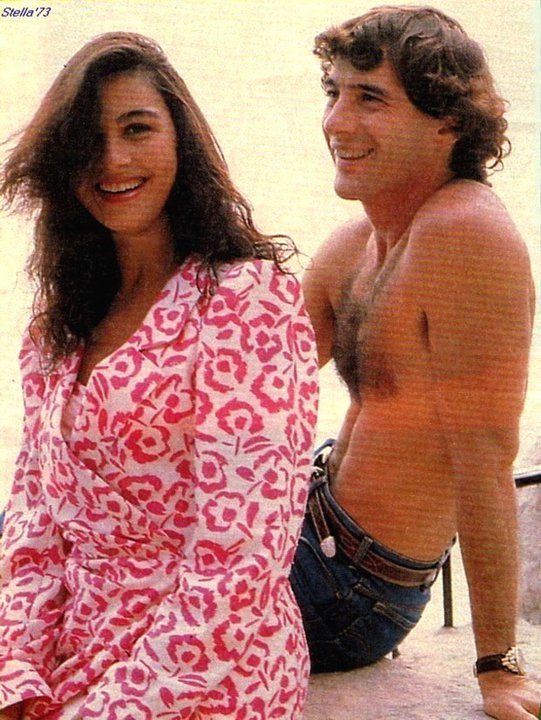 Praddo gave birth to her daughter Victoria de Barros Gobcalves on September 4, 1993, she later said Ayrton was the biological father of her child, she tried to proved that with a paternity test in January, 1994 which Senna agreed on, but never have the chance after his tragic accident, Praddo decided not to proceed with the test so she would be branded as a golddigger.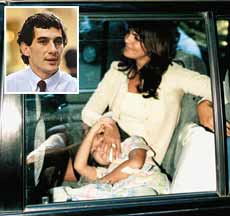 Marcela decided to raised her daughter on her own, that was until a friend convinced to retake the whole DNA testing thing and even took her child to Ayrton parent to meet her, they said the child had no resemblance to their son, but that didn´t mean she could be their granddaughter. Ayrton´s parents refused to had the whole paternity test done but a judge forced then into it, the test made on July 20, 2000 proved that 4 tests prove Ayrton was not the father of Praddo´s daughter. Ayrton Senna was dating Hungarian/Brazilian t.v presenter Adriane Galisteu at the time of his death.
40-year-old Adriane Galisteu was 19 when she met Ayrton in 1993 at the Brazilian Grand Prix where Adriane was working a PR role for McLaren sponsor Marlboro. They saw each other again weeks later this time he got her phone number, he called her a few days later and went on a date, they stated dating soon after. Adriane Galisteu and Ayrton Senna dated for 405 days, which she described in detail on her book O Caminho das Borboletas co-written with journalist Nirlando Beirao, she later published her second book my life with Ayrton.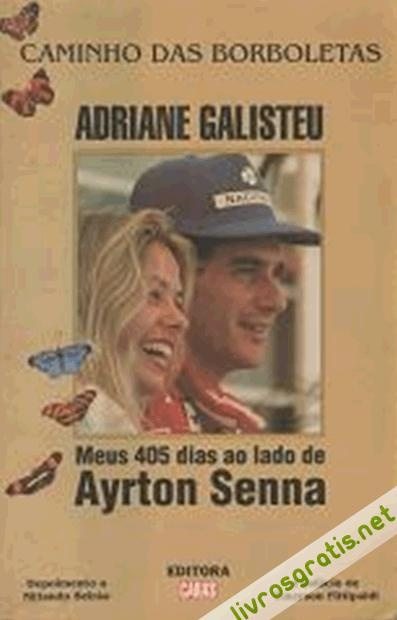 The last time Adriane saw Ayrton alive was on April 3rd, 1994 she drove him to the airport, he was flying to Japan and she was staying on for a month in São Paulo to take an intensive English language course, but she was planning to reunite with him a month later in Portugal where they planned to live together and one day maybe even get married.
¨It was a very special day and I didn't know why at the time. Before he went we had a long afternoon of love. We got to the airport early and we stayed in the car and talked, hugged and kissed. He said to me 'I'll keep an eye on you little girl'. He said goodbye, and gave me a long kiss in the car." She recalls his words the last time they were at Angra together: "One day I will marry you and one day I will work for Ferrari. I will end my career there and end my life with you."
Adriane Galisteu who was also working as a model decided to quit her modeling career in order to fly with Ayrton wherever his career took him, his friends noticed an improved in his life once they were dating,
his family however never accepted her, at his funeral they didn´t allow her to ride in the family car or sit with them, Senna´s ex-girlfriend Xuxa was the one who they welcomed happily.
We found a report on a Spanish site where they claimed Ayrton was greatly disturbed by a telephone call his brother Leonardo brought him to Imola on April 30, 1994, where Adriane Galisteu is talking to a former boyfriend and where they were talking about him (the ex-Bf) being in better in bed that Senna. This claim was noted on Ernesto Rodrigues´book Ayrton Heroi Revelado. Galisteu said she was unaware of the claims.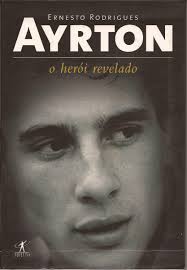 Adriane Galisteu was born on April 18, 1973, in Brazil to Alberto and Ema Galisteu, her father passed away when she was 15, she also suffered the loss of her brother who passed away of Aids at the age of 28. After Senna's death, she began acting, starring in the 1996 t.v series Antonio Alves Taxista and Xica da Silva, the next year she appeared ion Sai de Baixo and Fascinao in 1998.
She posed for Hugh Hefner's in August that same year, and again in August 2011. Adriana appeared in television show Project Runway Brazil, E Show and Toda Sexta. Her private life includes her brief relationship with businessman Julio Lopes and her short-lived marriage to Roberto Justus on December 10, 1998, she was 25 he was 43, they divorced eight months later.
Between 2004 and 2005 Galisteu 31 at the time dated soccer player Roger, 26.
She then dated t.v director Rogerio Gallo, in 2001 she became involved with Fashion heir Alexandre Iodice, with whom she had one son Vittorio Iodice born on August 4, 2010; and who became her second husband in November, 2010.