Meet Pretty Helena Livakovic! This drop-dead gorgeous lady is the fantastic wife of Croatian soccer player Dominik Livakovic, the young and talented goalkeeper currently playing for Dinamo Zagreb and the Croatian National Team.
Related Story: Zlatko Dalić's Wife Davorka Propadalo
Livakovic became the hero of the National Team after he saved three goals shoot-out by Japan at the Aljanoub Stadium on December 5th during the Qatar 2022 World Cup round of 16 football matches.
Dominik Livakovic Parents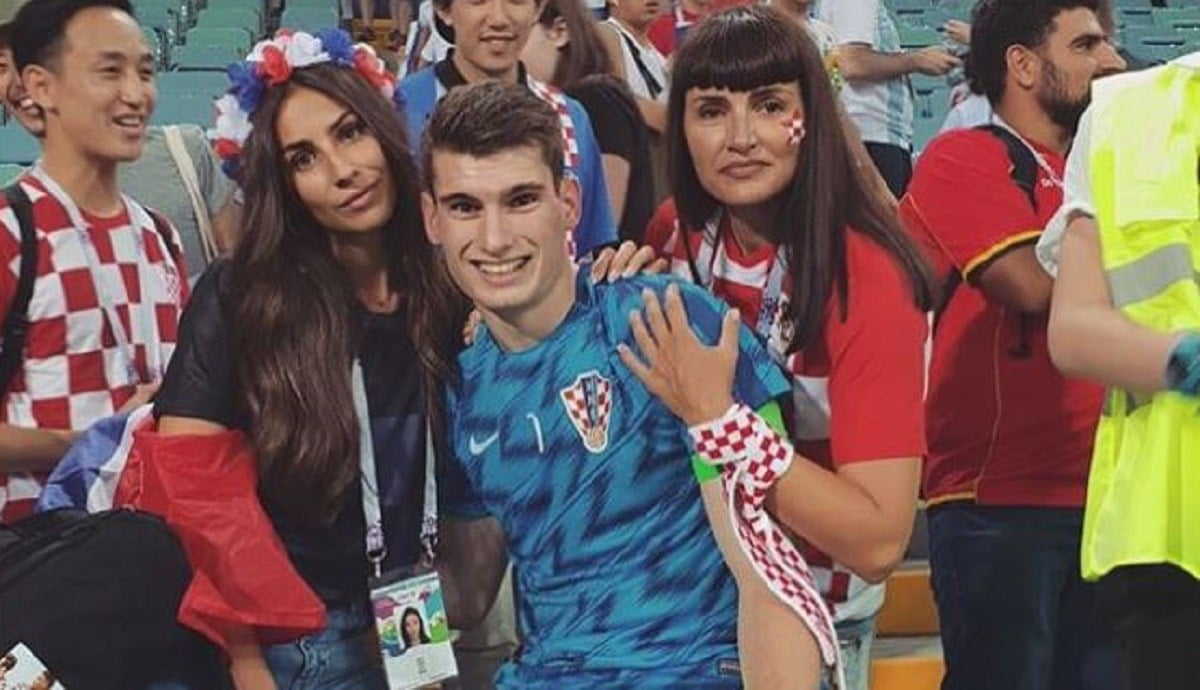 6'2 Dominik Livakovic was born in Zadar, Croatia, on January 9, 1995; he is the son of Manuela Skoblar and the former State Secretary in the Ministry of the Sea, Transport and Infrastructure and a construction engineer  Zdravko Livakovic.
Dominik Livakovic Career
Dominik Livakovic was 12 years old when he joined Zadar in 2007. In 2012, he joined Zagreb and made his debut with his new team on August 31, 2012, against HNK Cibalia. On August 30, 2015, Livakovic signed with Dinamo Zagreb, Dominik made his debut on October 18, 2016, against Hajduk Split.
Dominik Livakovic joined Croatia National Team in May 2016 and debuted at the 2017 Chiba Cup against Chile.
Dominik Livakovic Net Worth
According to recent reports, Dominik Livakovic has a net worth estimated at $5 million and a market value of $8.9 million.
Dominik Livakovic Contract and Salary
On October 4, 2018, Dominik Livakovic agreed to a five-year, $4.096 million with Dinamo Zagreb. He earns an annual salary of $819.259.
Dominik Livakovic Wife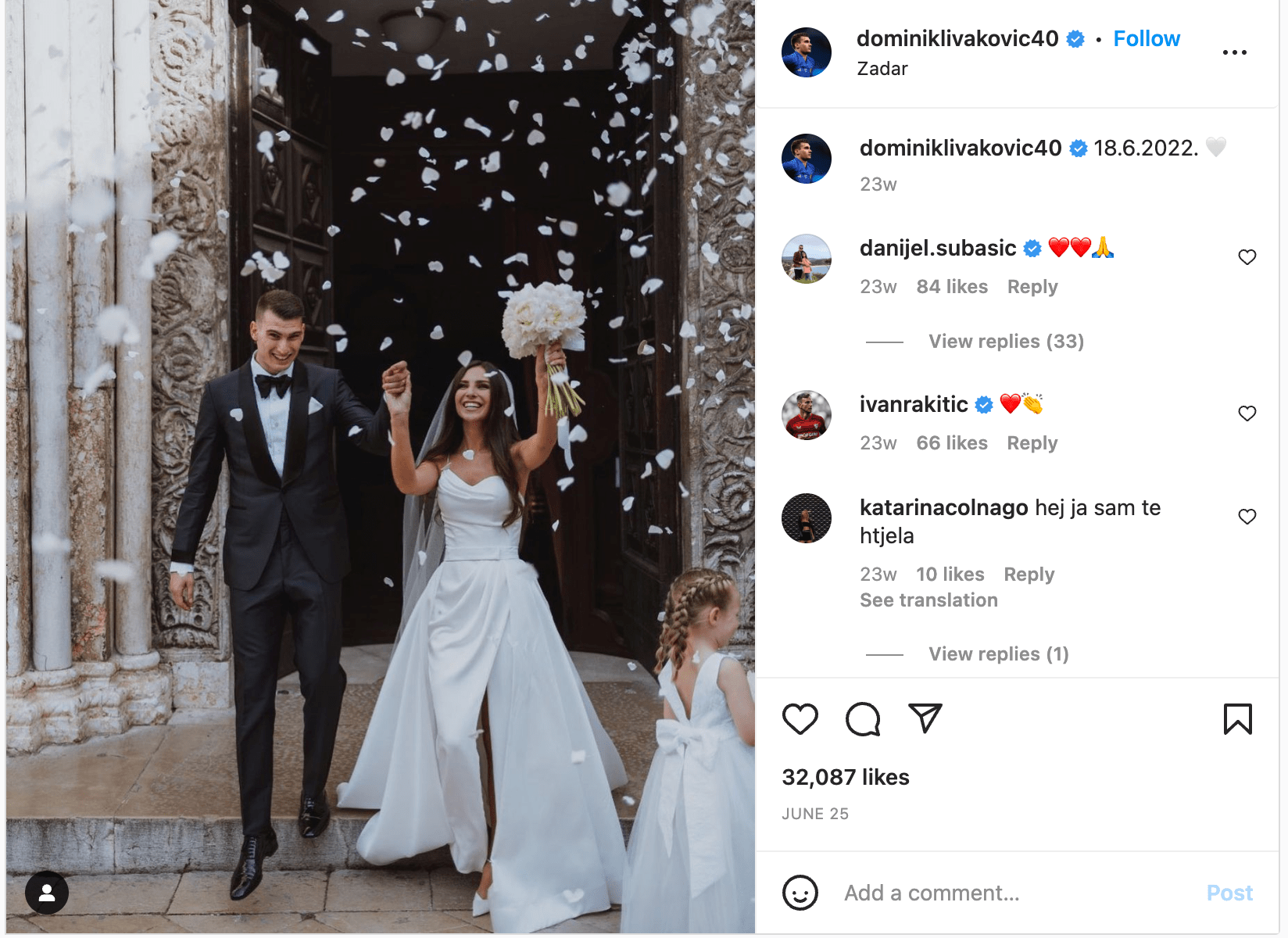 Dominik Livakovic married his longtime girlfriend Helena Matic on June 18, 2022, in a ceremony at the church of St. Stošija in Zadar, Croatia followed by a reception at the luxurious resort Faklensteiner.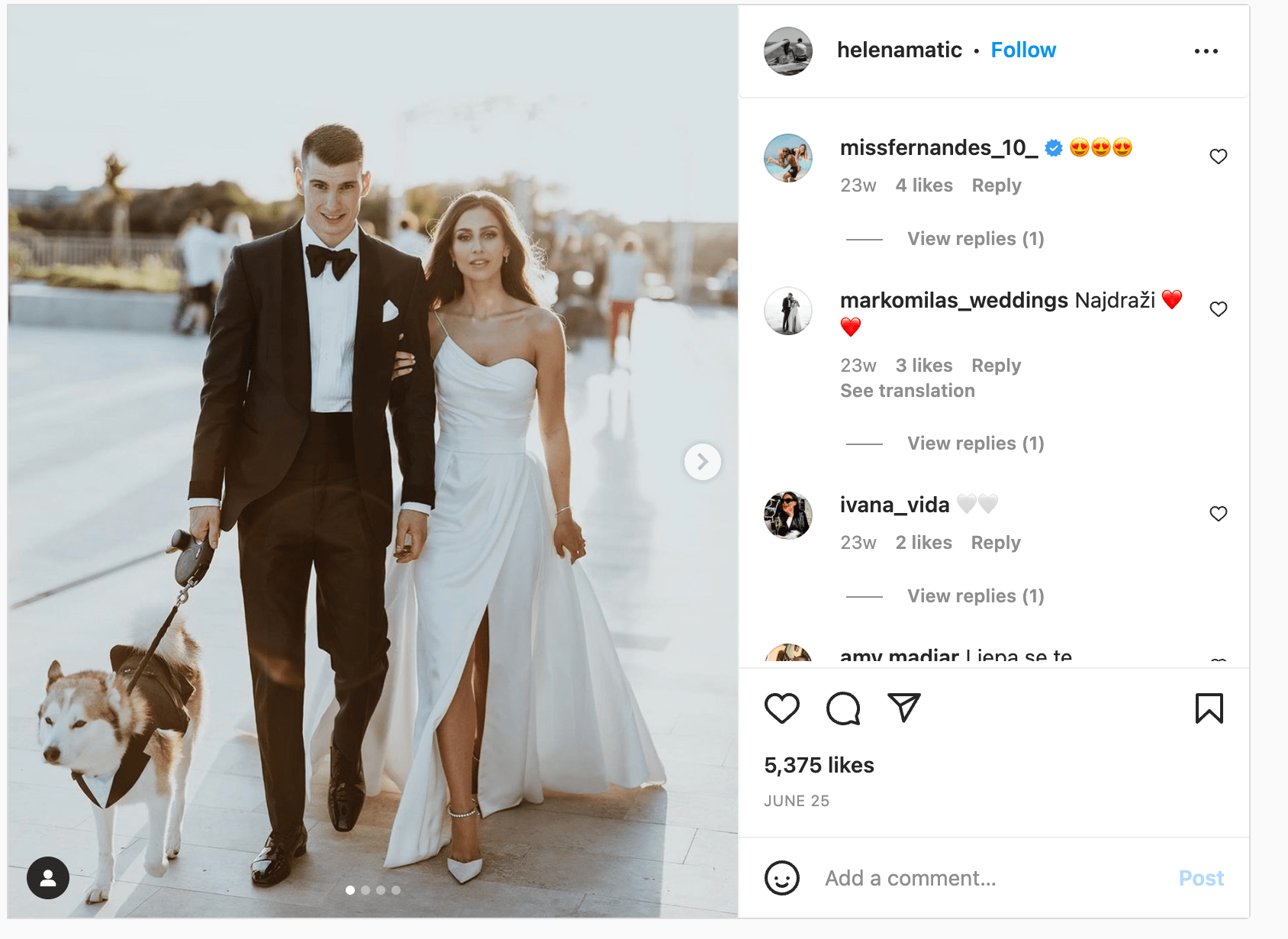 Helena Livakovic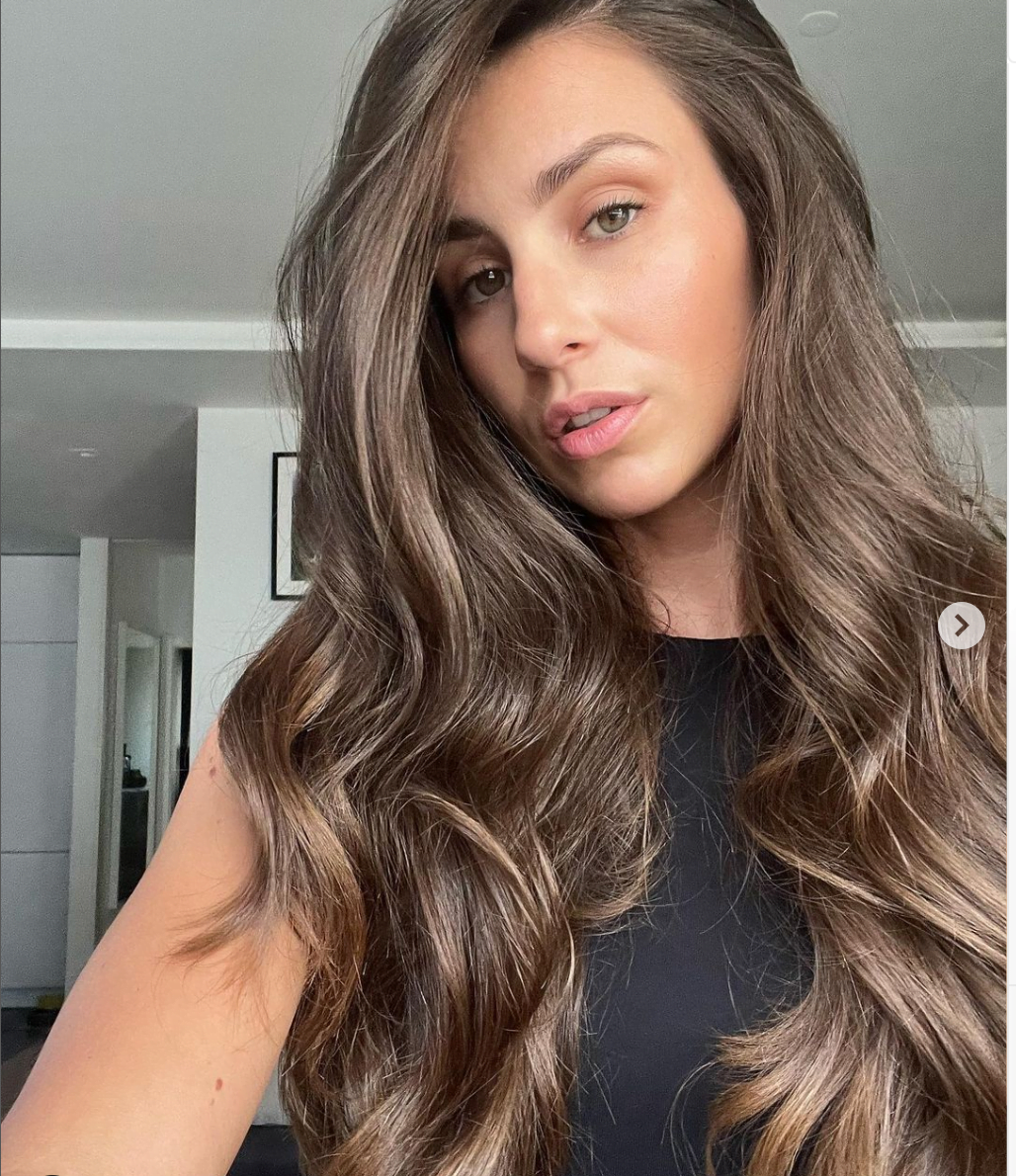 28-year-old Helena Livakovic born Helena Matic, a former figure skater for over two decades, graduated with a degree from the Faculty of Textile Technology.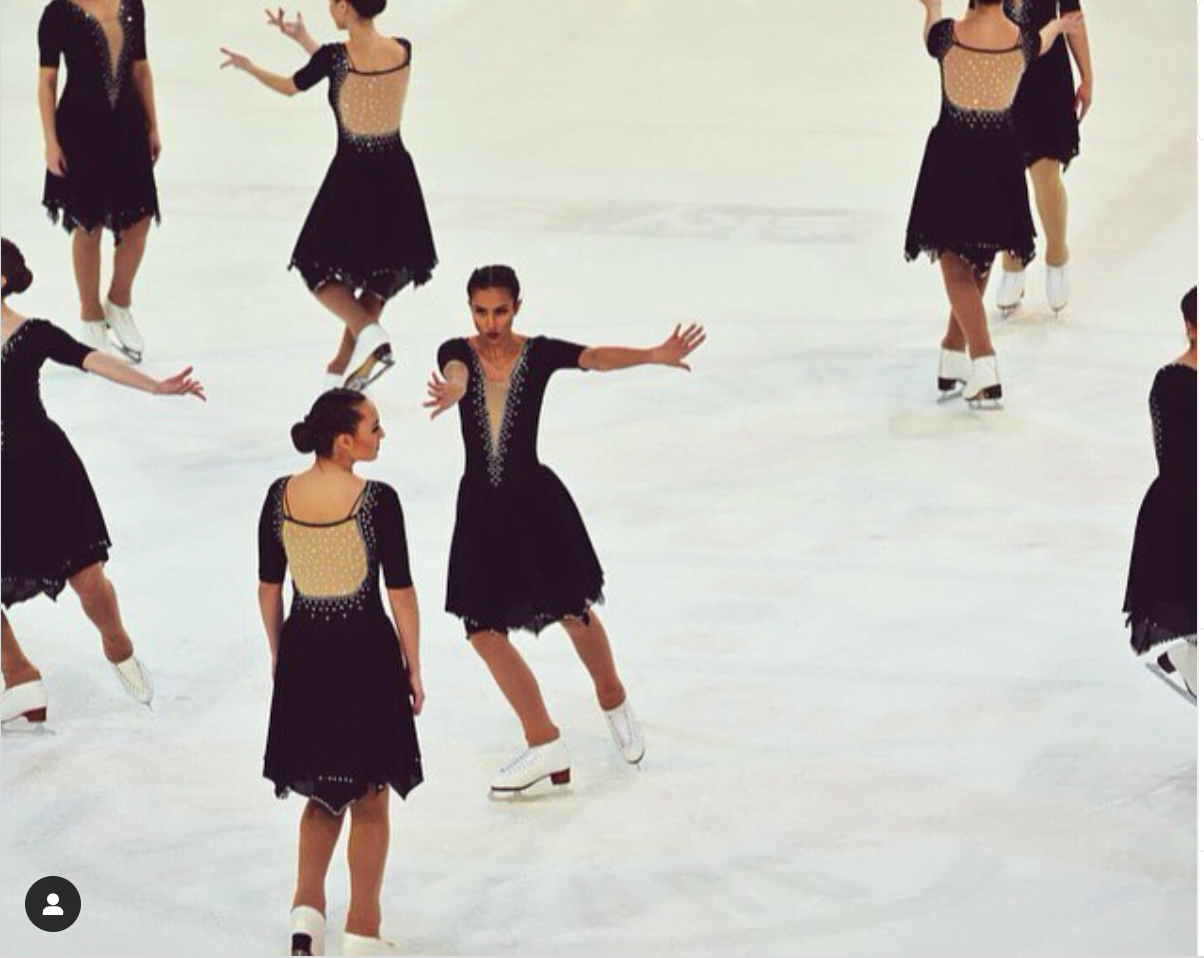 Helena and Dominik Livakovic started dating in the summer of 2017; they met thru mutual friends and dated. four four years before Dominik proposed in the spring of 2021.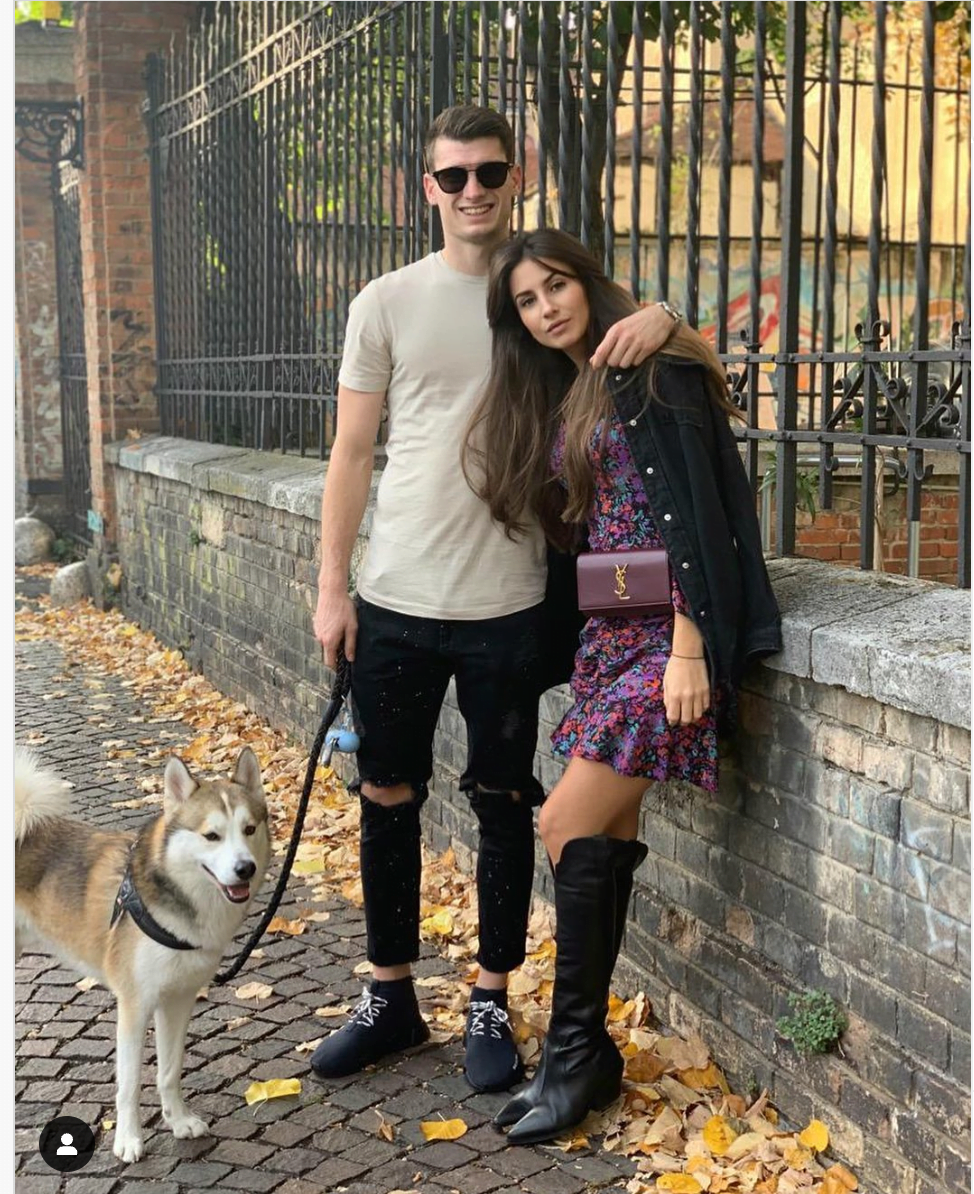 We were introduced by mutual friends, and after that, everything went spontaneously. Dominik took the first step and that was it. He especially charmed me with his wit, especially because 'at first' he is withdrawn, he doesn't say much, and I really didn't expect that so witty, said Helena
You can find Dominik Livakovic's wife Helena Livakovic, on Instagram, where she has over 16.3k followers.
Related Story: Andrej Kramaric wife Mia Curkovic