Bria Moody
Bria Moody is the lovely girlfriend of NFL player, Ha Ha Clinton Dix. Her 23-year-old beau is a free safety for the Green Bay Packers. Keep reading to know Bria Moody's biography.
Bria Moody's man was born Ha'Sean Treshon Clinton-Dix on December 21, 1992 in Orlando, Fla. He is the son of mother, Nicole and he has a sister, Dominique.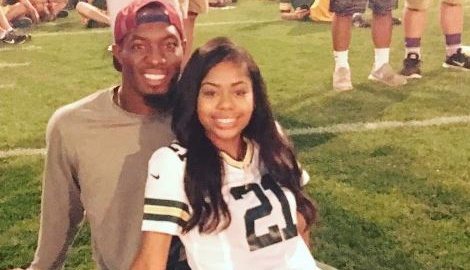 He was a five star recruit and the number 1 ranked defensive back coming out of Dr. Phillips High School in Orlando, Florida.
He was a two-time BCS National Champion as a member of the Alabama Crimson Tide and also earned First-Team All-SEC honors and Consensus All-American honors in 2013.
Dix brushed  his senior year and was selected 21st overall in the 2014 NFL Draft by the Green Bay Packers. Also in 2014, he was named to the PFWA's All-Rookie team and ranked No. 2 on the team in tackles with 95.
Dix is currently on his third year with the team. The 6 ft 1 in, player recorded at least 100 tackles in each of his first two seasons with the Packers, leading the team in 2015.
During his second season, he started 16 games and led the team with a career-best 117 tackles.
There aren't many fellas named Ha Ha, and though he's been teased pretty much his whole life, Dix seems to  be pretty much okay with it. However, his girl has a pretty singular name as well. Let's meet Bria Moody.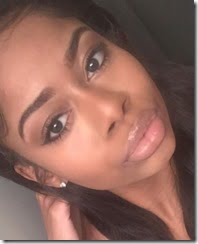 So, if Bria gets moody, her beau would make her Ha Ha? Get it? Anyway, according to social media info, Bria hails all the way from Fairfield, Alabama. She attended Ramsay high School in Birmingham, Alabama.
We assume the two met while attending Alabama University, meaning they have been in a relationship for a few years now.
Bria is a lash professional. The Certified Lash Technician works at K Elyse hair studio –where she provides full set lash extensions and lash extension fill-in. Her business page is called #beelashed.
Bria is a little shy when it comes to social media sharing, however, Dix, a proud boyfriend, often posts images of her on his own page.
You can check out Bria Moody on Instagram here.