Marina Storchi
Marina Storchi is the loving and supportive girlfriend of Brazilian soccer player, Alan Ruschel. Her 27-year-old boyfriend is currently a defender on Brazilian football club, ACF commonly known as Chapecoense.
Marina and her beau have been in a relationship for some time. Keep reading to know Marina Storchi's biography.
Marina Storchi's player boyfriend was born Alan Luciano Ruschel on August 23, 1989. The Brazilian native grew up in a town called Taquara, his mother's name is Loreni Ruschel and he was raised along with two younger sisters, Amanda and Alissen Ruschel.
He spent his youth career playing for Juventude. He is currently spending the season on loan at the club from top Brazilian side Internacional, who he joined in 2014.
He is in his second spell playing for Chapecoense having played for the club previously in 2013.
According to transfermarkt, Alan plays left-back, he's been in Chapecoense since May 30, 2016 until December 31, 2016. His contract with Sports Club International is until January 2018.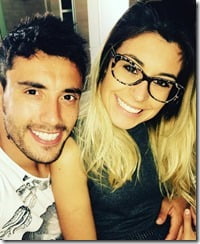 South American wag, Marina Storchi isn't only a pretty face. She is also a career woman who does her own thing.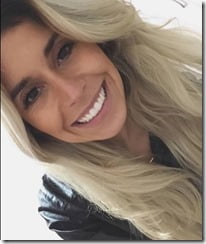 Accoridng to her social media info, gorgeous Marina works at Planobase Lubianca –a design company in Porto Alegre. She previously worked at Zorzo Design Estratégico.
Judging by her resume, we assume she is in the graphic design world.
Marina Storchi is a dog lover, she is also a soccer fan and has participated in beauty pageants.
Not much more is known about the private life of Marina, but we can certainly tell you she and Alan seem to have a special bond. She shares a number of photos of the two on social media. They have been together at least since 2014.
Storchi is yet to comment on the horrible plane wreckage her boyfriend was part of. On November 28, Alan survived an accident when he and his team were travelling to Medellin. Alan Ruschel was the first player named as a survivor, he is currently in stable condition.
You can find lovely Marina Storchi on Facebook here.