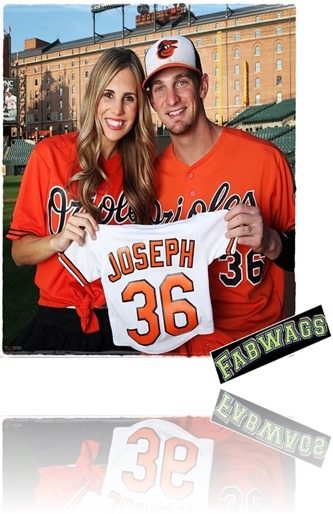 Meet the stunning MLB wag Brooke Joseph, she is he loving and utterly beautiful wife of Caleb Joseph, the MLB player with the Baltimore Orioles!
MLB Catcher Caleb, 28, born and raised in Nashville, Tennessee, graduated from Franklin High and Lipscomb university. He was selected  by the Baltimore Orioles in the seventh round, with the 26th overall selection of the 2008 MLB Draft, along his brother Corban who was selected by The NY Yankees.
Caleb Joseph as we all know is happily married to the formerly Brooke Canon, who he met thru Caleb's sister Carly who Brooke met at college and who hooked them on Facebook.  He proposed  in front of their family and closest friends at the Botanical Gardens in Maryland on May 4, 2012.
The got married on February 2, 2013 at Woodmont Christian Church in Nashville, TN, after the ceremony, they headed to the reception at Rocketown, in downtown Nashville. They spend their honeymoon at the exclusive and romantic Sandals Grande Antigua Resort.
25-year-old Brooke Gabrielle Cannon now Brooke Joseph was born on August 19, 1989 in Eureka, California to Brent Scott and Michelle Renee Cannon, who are also the proud parents of Brooke's little bro Blake.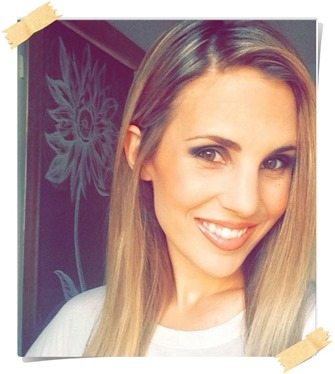 Brooke and her family moved to Arizona when she was a teenager, after high school, she got into Trevecca Nazarene University on a 4 year volleyball scholarship. Brooke graduated from Trevecca with s degree in Mass Communications.
On September 30, Brooke and Caleb Joseph announced they soon will be the proud parents of a baby boy!!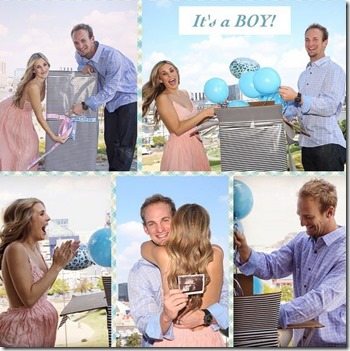 Photo Credit Rachel Moore Photo.