Anzel Viljoen
Meet Anzel Viljoen! She is a talented and the beautiful girlfriend of football player Bryce Hall. Anzel's boyfriend is the 6'1″ cornerback from Harrisburgh, Pennsylvania who played college football for the Virginia Cavaliers at the University of Virginia.
Prior to committing to Virginia, Bryce played at Bishop Devitt High School; in addition to the offer he received from the Cavaliers, Hall received a scholarship invitation from the Coastal California Chanticleers.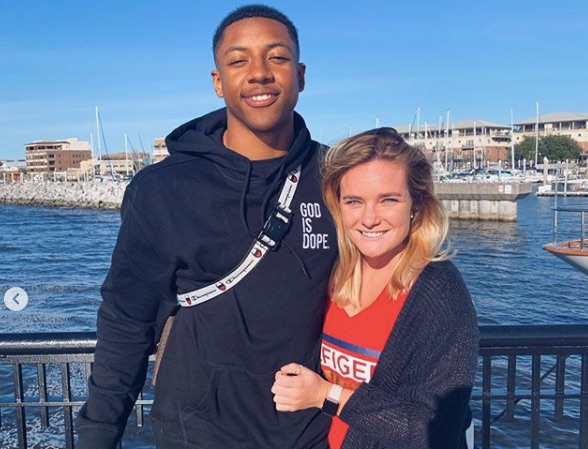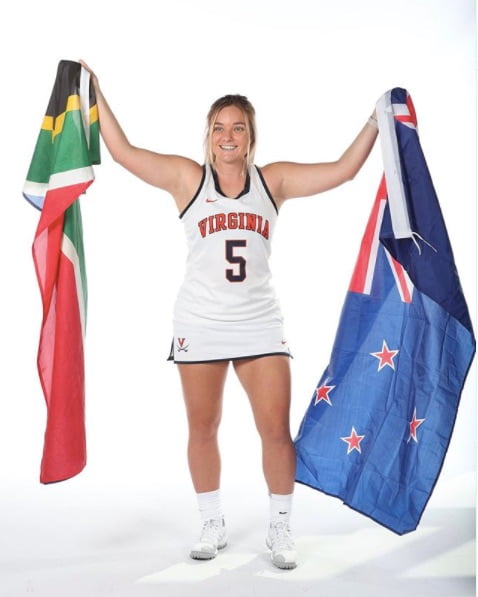 Hall's better half Anzel Viljoen, a field hockey with the Cavaliers'  field hockey team, was born in South Africa and grew up in Matamata, New Zealand at the age of 10. Both of her parents, Annelise and Charles Viljoen as well as her sister Marine, played field hockey.
Anzel was a member of the New Zealand field Hockey team that won a bronze medal at the 2012 New Zealand national tournament, she won the silver with the 2015 Midlands U-18 women's team.
Was captain of the team at Matamata College and is President of the Student-Athlete Advisory Committee at the University of Virginia from where she will graduate this year from the University of Virginia with a Bachelor's degree in Foreign Affairs.
She did internships for Sports Endeveaors in 2018; subsequently worked in digital marketing for Radify Labs.