Hannah Leiner
Have you met the lovely Ms. Hannah Leiner? She is the drop-dead gorgeous girlfriend of NFL quarterback James Morgan, the QB for the New York Jets who played college football at Bowling Green, before transferring to Florida International.
James Morgan the son of Jackie and Brian Morgan and brother of Katelyn and Christopher,  started playing football while he attended Ashwaubenon High School in his hometown of Green Bay, Wisconsin.
He graduated from Bowling Green with a  degree in pre-law, before he decided to transfer to Florida International in 2017.
The New York Jets selected him in the fourth round (125th overall) in the 2020 NFL Draft.
Having said that, we think its time for you to meet James' hot girlfriend, Hannah Leiner.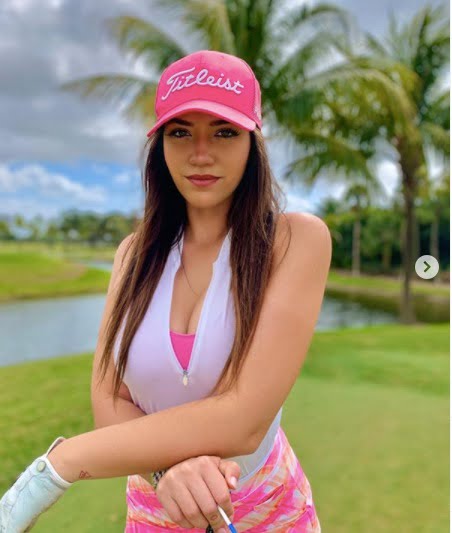 Golfer Hannah Bianca Leiner was born on March 4, 1999, in Miami, Florida. She is the daughter of Gloria and Melvin Leiner
Hannah attended North Broward Preparatory School before enrolling at Florida International University where she is pursuing a major in communications. She said she choose FIU for the proximity to her hometown.
Ms. Leiner was a social media intern for Pro-Link Sports back in February 2019, since January 2020, Hannah has been a correspondent for AmateurGolf.com in Orlando, Florida.