Cammy Verducci 
Check the lovely Cammy Verducci; she is the beautiful girlfriend of college basketball player Matt Farrell, the talented guard player at the University of Notre Dame, who coach Mike Brey said is a better player than Duke's Bobby Hurley.
Cammi's beau was born Matthew Thomas Farrell in New Brunswick, NJ

One of two sons of  Michelle and Robert Farrell; his brother, is also named Robert.

He graduated from

Point Pleasant Beach High School in Point Pleasant Beach, N.J. 

A junior at Notre Dame pursuing a major in Film, Television, and Theatre.
Now Farrell's girl, Cammy is no stranger to sports; not only she is dating one of The Irish star players, but also her dad Frank Verducci is a tight ends coach at UCONN.
That's not all,  one of her two uncles, Tony is the head football coach at Bishop Ireton High School in Alexandria;  and her other uncle Tom, is the Emmy-winning announcer for the MLB Network and Fox, who in addition is a senior baseball writer for Sports Illustrated. Wow! That some kick- pedigree!
5'7″  Cammy Verducci is one of two children born to Coach Verducci and his gorgeous wife Noel; they are also the proud parents of their older son, Jack who is a 2015 graduate and football letterman at Princeton University.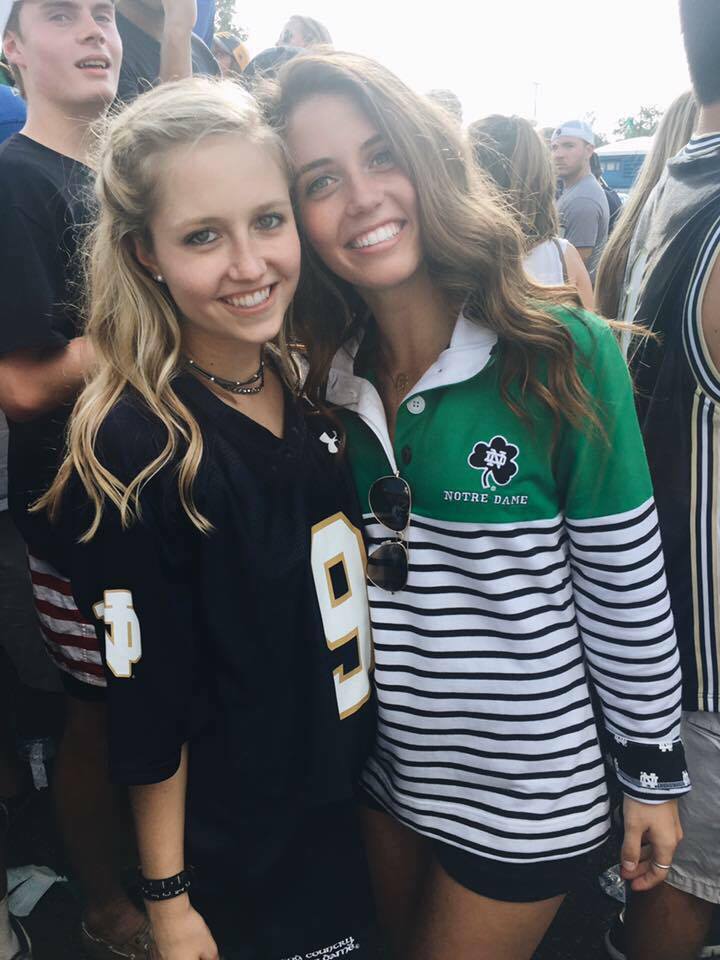 Ms. Verducci graduated in 2016, from Regina High School in Iowa. In high school, she was a standout baseball player who also tasted stardom in the basketball court. Furthermore, she currently attends at Notre Dame.
Follow her on Twitter here