Cathy Mercer and Joe Odom
Cathy Mercer and Joe Odom are the parents of former NBA star Lamar Odom. Their 35-year-old son, is currently hospitalized after being found unconscious at a brothel in Nevada, reports say.
Odom was found unresponsive Tuesday at the Love Ranch in Crystal, the Nye County Sheriff's Office said. According to TMZ, Odom was at Dennis Hof's Love Ranch and had been partying since Saturday with girls. Sources from the Ranch say he was taking a herbal substitute for .
Cathy Mercer and Joe Odom son was allegedly found by a girl who went up to his VIP room. 911 was called after the woman began screaming calling for the manager. According to authorities, the call came in at 3:15 PM for an unresponsive male at the Love Ranch.
The 6 ft 10 in basketball player, was rushed to Pahrump hospital. It's still unclear what exactly has been found at the scene. Most recent updates indicate the former Lakers star, is is breathing with the assistance of machines and remains in critical condition. Ex-wife Khloe Kardashian is said to be by his side, even though their divorce was finalized a few months ago.
Lamar who is currently a free agent, won two championships with the Lakers (2009-2010). He was 2011's NBA Sixth Man of the Year.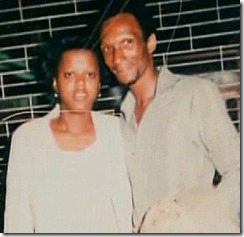 Lamar, a NY native lost his mother, Cathy Mercer due to colon cancer. He was only 12-years-old. Lamar's father Joe Odom is described as a addict who did little to nothing for him. Lamar grew up and was raised by his grandmother, Mildred.
Joe Odom had a few scenes during his son reality show Khloe & Lamar. Lamar's then wife, Khloe is seen concerned over Lamar and Joe's rocky relationship.
Joe Odom is seen in a number of episodes trying to make amends with his estranged son, who ends up helping him financially.
When Khloe filed for divorce from Lamar in 2013, Joe Odom accused her of ruining Lamar's life, publicly saying she was controlling and adding he wished they never marry.
Joe Odom told Hollywood Life after finding out the news about his son: "Somebody drugged my son. There's no way he's down there partying crazy like that. No way.
Joe went on to say, he is depressed after hearing the news, he said he had been calling Lamar and also reached out to Khloe asking her to give him a call.
Joe Odom is also a grandfather to Lamar's kids, daughter Destiny and son Lamar Odom Jr. He doesn't have a close relationship with them either, reports say.
Lamar lost two of his close friends last year, under similar circumstances.
Find Joe Odom on Twitter here.